Interesting script?
So post a
link
to it -
let others appraise it

REI (Range Expansion Index) DeMark - indicator for MetaTrader 4
Views:

31898

Rating:

Published:

2009.08.19 10:49

Updated:

2016.11.22 07:32
You are missing trading opportunities:

Free trading apps
Free Forex VPS for 24 hours
Over 8,000 signals for copying
Economic news for exploring financial markets

If you do not have an account, please

register
The REI (Range Expansion Index) indicator by Thomas DeMark.
The usage of the indicator is described in "The New Science of Technical Analysis" by Thomas R. DeMark.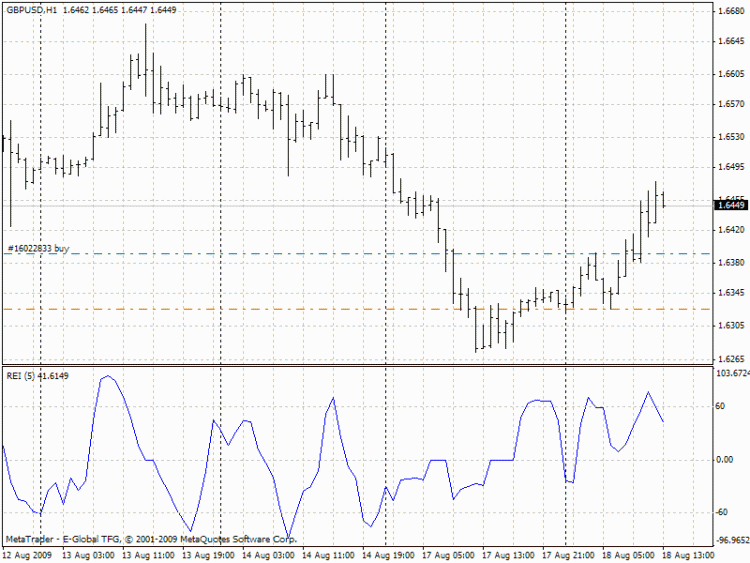 RUBBERBANDS_2 EA
This EA is an enhanced version of the original RUBBERBANDS EA. Just like the oroginal RUBBERBANDS EA, it works in any timeframe for any currency pair, including gold and silver.

XMA
This Moving Average indicator has digital filter to detect trend and flat states of the market.

Waddah Attar Scalping
Waddah Attar Scalping indicator Shows you quick Trend.

FX Multi-Meter
Combines 9 indicators and 7 timeframes in an easy to read meter in bottom right corner, which can be used on any FX chart or timeframe.