This Indicators Show You most of Support and Resistance Levels on your Chart .
It Calc more than 180 levels and combine them in Rects with High (Step) pips .
every level in any rect will increse Color and Wide to know this rect contain more levels on it .
look to indicator properties to know what kind of Levels that this indicator Compine it togather.
This version Contain New Levels.
PLEASE DO NOT PUT ANY OTHER INDICATORS WITH THIS INDICATOR .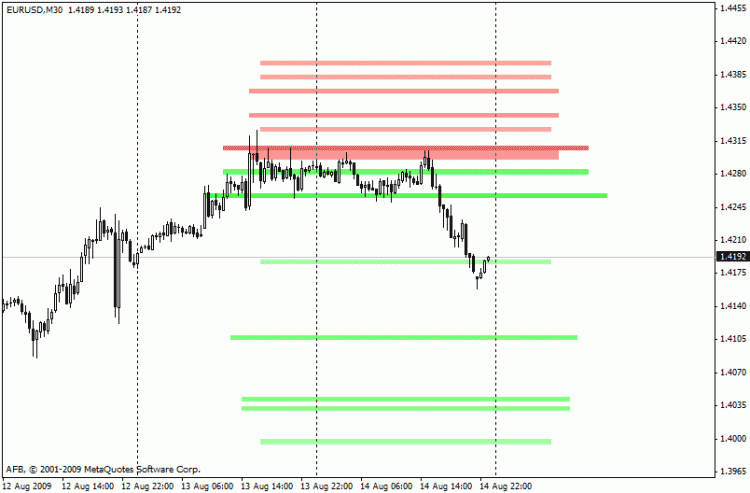 for more explain see this link ( In Arabic ) ..