Interesting script?
So post a
link
to it -
let others appraise it

DCC - indicator for MetaTrader 5
Views:

8288

Rating:

votes: 31

Published:

2012.05.10 13:16

Updated:

2016.11.22 07:32
You are missing trading opportunities:

Free trading apps
Free Forex VPS for 24 hours
Over 8,000 signals for copying
Economic news for exploring financial markets

If you do not have an account, please

register
The indicator plots the chart of the specified symbol in a separate window (based on https://www.mql5.com/en/code/349).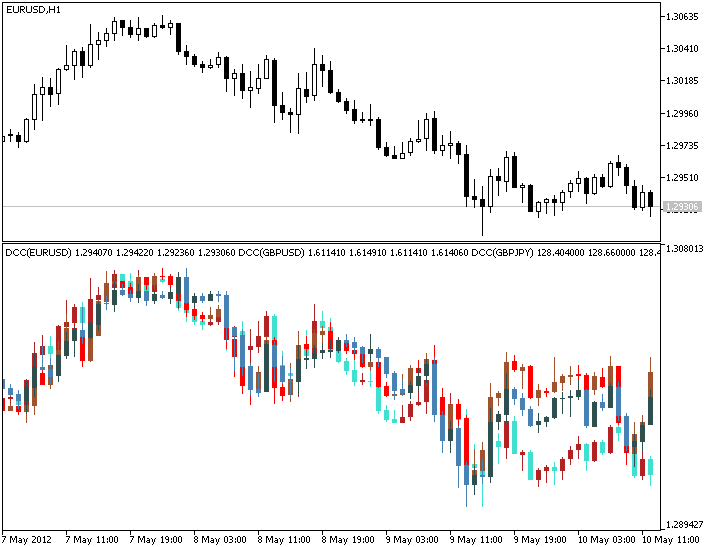 Translated from Russian by MetaQuotes Software Corp.
Original code: https://www.mql5.com/ru/code/894

Multi-Williams Percent Range trend indicator
Multi-Williams Percent Range trend indicator.

MA mass cloud
Clouds formed by the masses of moving averages of different periods.

MultiSignals_PCH
This is the improved version of Price Channel indicator. Two additional price levels, trade signals and Stop Loss/Take Profit levels were added.
IncColors
This class contains functions for working with colors. It has color conversion and other useful functions.