The indicator allows to work with changing in real time and mirror reversed (1/X) trading instrument.
Technical and custom indicators can be applied to that reversed trading instrument allowing to do that.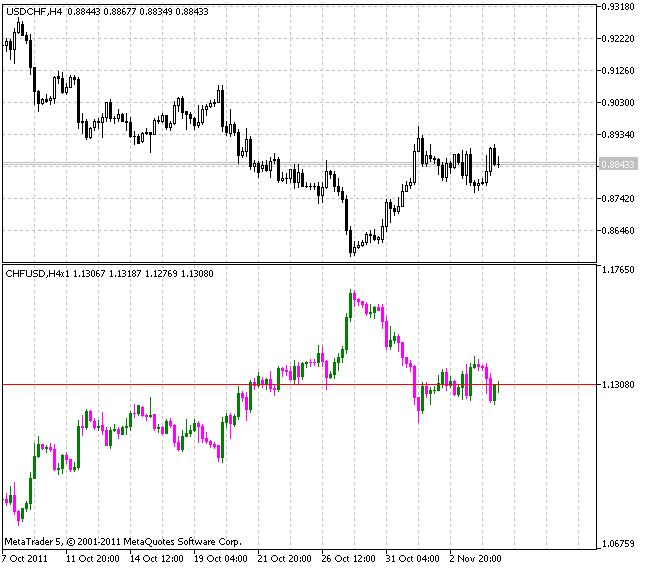 Input parameters:



input color BidColor=Red;                
input ENUM_LINE_STYLE BidStyle=STYLE_SOLID; 
input int IndicatorDigits=3;             
input double ratio=1.0                   
The last input parameter ratio is just a ratio, by which received candlestick parameters must be multiplied to let their values fit in normal perception range. For instance, it may be not so convenient to observe the price of a financial asset within the range of 0,001. If we multiply this value by 1000, then the final value and its changes can be analyzed more easily.