The Roofing Filter - indicator for MetaTrader 5
Published by:

Views:

12303

Rating:

Published:

2022.11.23 17:06
You are missing trading opportunities:

Free trading apps
Over 8,000 signals for copying
Economic news for exploring financial markets

If you do not have an account, please

register
The Roofing Filter Indicator was created by John Ehlers ("Cycle Analytics for Traders" pg. 80 - 82). When the indicator crosses over its signal then it is a short term uptrend and when it crosses below its signal then it is a short term downtrend. Buy when the indicator line is green and sell when the indicator line turns red.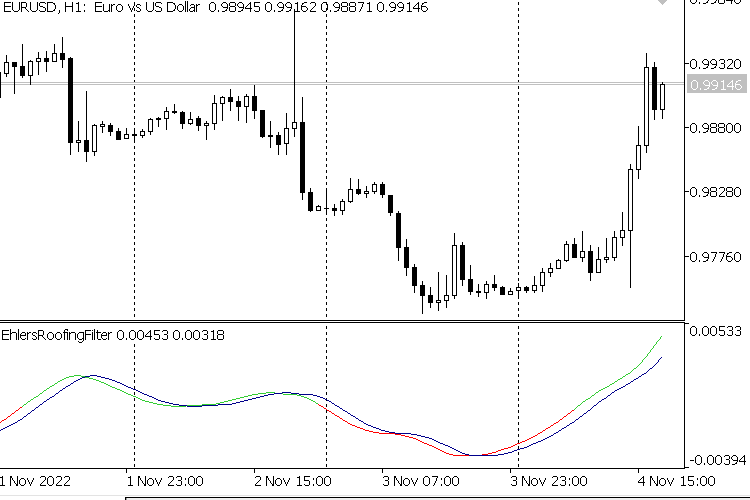 BSI Trend and Channel
This indicator shows trend line and channels using the BSI Indicator. Original work of https://www.mql5.com/en/code/13615

Daily Profit Function
A simple and easy to understand function that calculates todays profit, written to the Expert Journal.
GRat Order Exchange
for export/import of orders and trades between EAs and terminals

Fear And Greed Function
It is known that the market is mainly driven by two emotions: fear and greed. This should be seen as an attempt to implement these emotions in the form of a mathematical model.