Indicators:
Weekly Open + Targets
Weekly Open (no Targets)

These two indicators are modifications of the HI_Low Indicator.
Weekly Open + Targets:

A Weekly Open Horizontal Line
A Target Line above the Weekly Open Line (Long Target)

A Target Line below the Weekly Open Line (Short Target)
If a Target Line is not required it can be hidden by setting the color to None (from the Inputs Tab not the Colors Tab).

If both Target Lines are not required use Weekly Open Indicator which has no Target Lines.

SP500 - H4
The Target Lines provide a useful means to eyeball the historic weekly range of an instrument or symbol. The Target Lines below are set at 200 points (20 pips).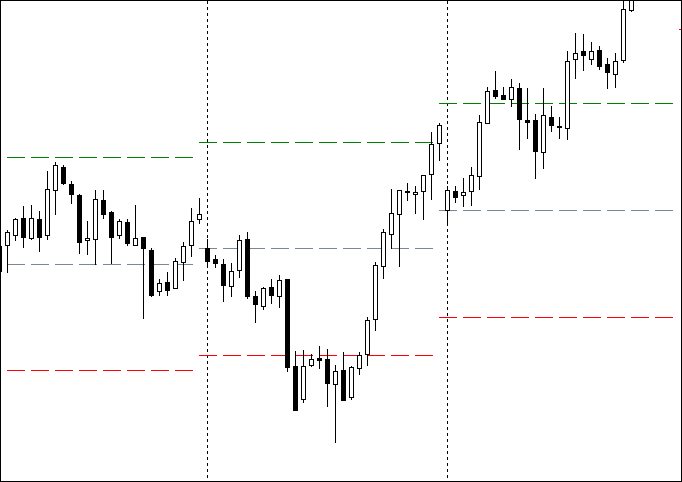 Parameters
CountDays - 110;
Weekly_Open - LightSlateGray;
TP_Long_Target - Green;
TP_Short_Target - Red;
TP_Target - 500;
Line_Style - 0;
Line_Width - 2;