Setup 1HR chart
Indicators: Weis Pip Wave, Weis Wave with Alert (+Speed Index) and No Demand No Supply ( https://www.mql5.com/en/users/takisd/seller)
Nice reversal/retracement trade AUDJPY - possible trend reversal - who knows and who cares ? Just get the move right
Learn to read the charts - they Speak to you , you just have to listen:
1. High Volume Wide Spread Up Bar with no Continuation= Weakness
2. High Volume Wide Spread Down Bar with Continuation = Weakness
3. My favorite High Speed Index 30 on the up move - This is where I have entered Short visible on Chart
4. Up volume wave but without the respective up pip wave move.
Broke the Fib Area and Now close to Support - will see what happens.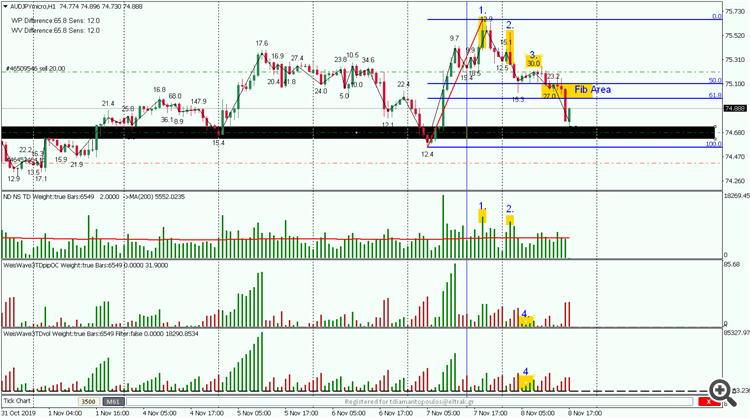 For your Reference this is how it looks like on a 3500 tick chart (which is approximately 1HR of ticks):