The main US stock indexes today continued their recovery. By the beginning of today's European session, the US stock indexes about half recovered losses suffered last week, which became the worst in the past few years. The recovery began on Friday evening.
Risks of faster monetary tightening by the Fed on the background of expectations of the intensification of inflation provoked fluctuations in the stock markets in the last two weeks.
If inflation really increases, the Fed will be forced to raise interest rates faster in order to keep the situation under control and avoid hyperinflation. And this will lead to an increase in the yield of government bonds, which may affect the growth of the market of more risky assets.
After a brief consolidation of the indices at current levels, bears can undertake a new assault. The yield of 10-year US bonds is growing again, updating the absolute highs, and is at the beginning of today's European session near the 2.900% mark, the maximum level for the last four years. The yield of government bonds is growing, which makes it easier for the Fed to raise interest rates, which is a negative factor for the stock market.
The CBOE volatility index, the so-called "Wall Street fear index," rose again on Friday to record values ​​after the 2008 crisis, to the level of 41.00. Last Tuesday, this index jumped to the value of 50.00, which is much higher than the usual range, formed in recent months, between the marks of 9.00 and 19.00.
Investors try to understand the sharp and deep movements taking place on the market in order to evaluate them either as a technical correction after prolonged growth, or as a result of a deeper reassessment of the financial situation.
In the beginning of the week, investors will monitor the data on the state of the US budget (will be published on Monday 19:00 GMT), as well as on retail sales and consumer prices for January (on Wednesday 13:30 GMT), which could affect the dynamics of the US stock market.
Also, as usual, on Thursday (13:30 GMT) weekly data from the US labor market will be published, namely, the number of primary (forecast - 237,000 against 221,000) and secondary applications for unemployment. The result higher than expected will indicate a weakening of the labor market, which will negatively affect the US dollar in the short term.
*)An advanced fundamental analysis is available on the Tifia Forex Broker website at tifia.com/analytics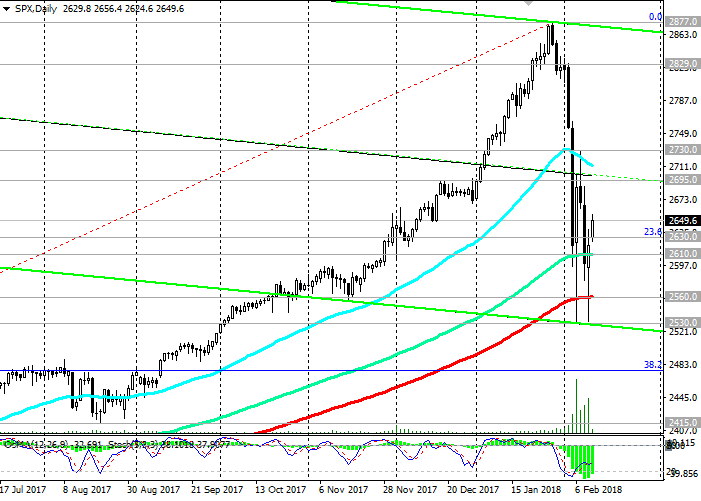 Support levels: 2630.0, 2610.0, 2560.0, 2530.0
Resistance levels: 2695.0, 2730.0, 2800.0, 2829.0, 2877.0, 2900.0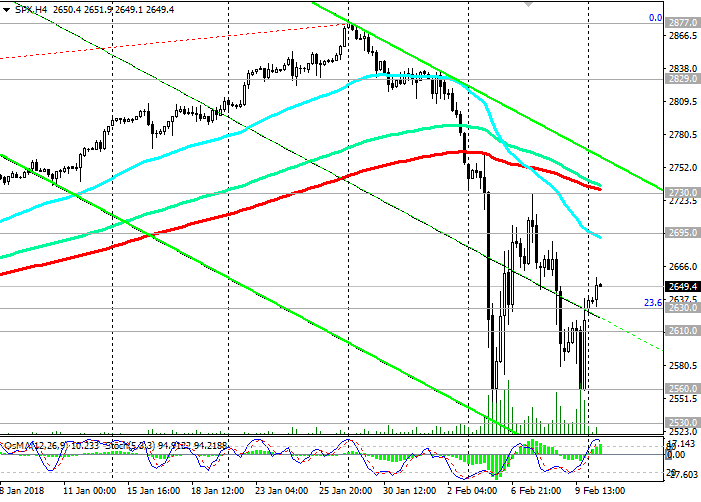 Trading Scenarios
Sell ​​Stop 2618.0. Stop-Loss 2670.0. Objectives 2610.0, 2560.0, 2530.0
Buy Stop 2670.0 Stop-Loss 2618.0. Objectives 2695.0, 2730.0, 2800.0, 2829.0, 2877.0, 2900.0
*) For up-to-date and detailed analytics and news on the forex market visit Tifia Forex Broker website tifia.com