Against the backdrop of the newly emerging uncertainty around Brexit, the pound is declining during today's European session. Today, on the second day of the EU summit, its leaders ordered the UK to outline the prospects and goals of signing an agreement on mutual trade in the coming weeks.
It is expected that on Friday it will be decided to move on to the next stage of negotiations on Brexit. But so far there is no clear position on the part of the UK on this issue.
There is no consensus in the UK government about further relations with the EU and an understanding of what concessions Brexit's supporters are willing to take to maintain close trade ties with the EU. The British Prime Minister has so far vainly tried to smooth the differences in the government about Brexit.
All this negatively affects the quotations of the pound, which is falling against the dollar, even against the background of the fact that the dollar continues to trade lower against other major currencies.
The Federal Reserve raised interest rates on Wednesday, but the dollar fell, as this decision was widely expected, and leaders of Fed were cautious about the central bank's statement. The Fed raised its forecasts for US GDP growth, but did not change its inflation forecasts. "It may take more time to reach a target inflation rate of 2%", Fed Chairman Janet Yellen said at a news conference after the central bank meeting.
The Bank of England, as well as the Swiss National Bank and the ECB, left its monetary policy unchanged on Thursday, despite the high inflation in the UK, triggered by the fall of the pound after the referendum on Brexit held last summer.
Today, on the last trading day of the week, it is possible to fix profit in short positions on the dollar, which can cause its growth in the foreign exchange market.
Triggers may be the publication at 14:15 (GMT) of data on the level of industrial production and the use of production capacity in the US for November. If the data prove to be strong, then the dollar will strengthen.
Also worth paying attention to the speech at 13:15 (GMT) of the representative of the Monetary Policy Committee of the Bank of England, the executive director of monetary and credit analysis and statistics, Andrew Haldane.
*)An advanced fundamental analysis is available on the Tifia Forex Broker website at tifia.com/analytics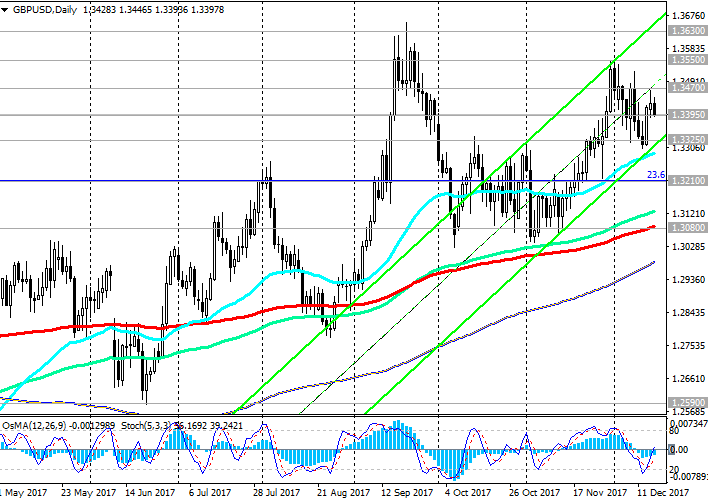 Support levels: 1.3395, 1.3325, 1.3280, 1.3210, 1.3080
Resistance levels: 1.3470, 1.3500, 1.3550, 1.3630, 1.3720, 1.3970, 1.4050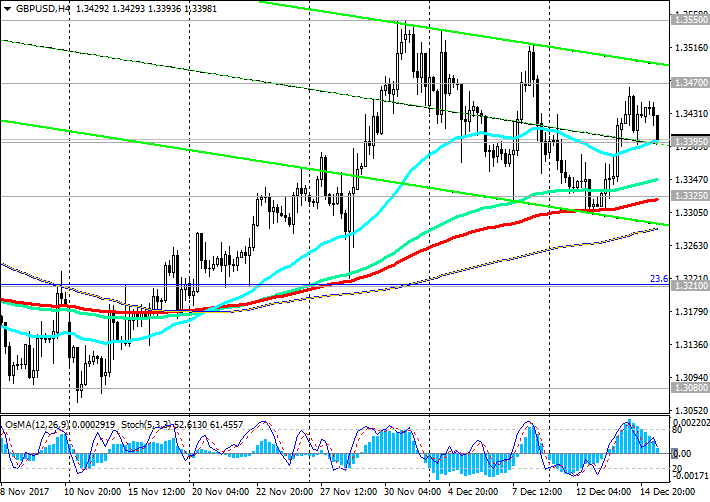 Trading Scenarios
Sell Stop 1.3390. Stop-Loss 1.3480. Take-Profit 1.3325, 1.3280, 1.3210, 1.3080
Buy Stop 1.3480. Stop-Loss 1.3390. Take-Profit 1.3500, 1.3550, 1.3630, 1.3720, 1.3970, 1.4050
*) For up-to-date and detailed analytics and news on the forex market visit Tifia Forex Broker website tifia.com