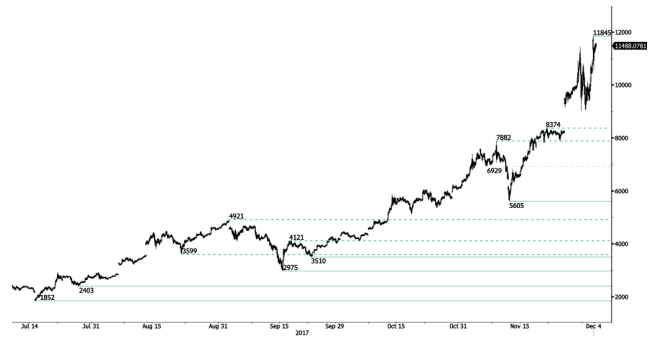 A Christmas rally is possible.
(By Yann Quelenn)
• Bitcoin is now consolidating below 12k. The
technical structure shows a tremendous positive
short-term momentum. Hourly support is located
at 9000 (29/11/2017 low). Strong support stands
very far at 2975 (22/08/2017 low). In the shortterm,
the digital currency should continue rising.
• In the long-term, the digital currency has had
an exponential growth. There are decent
likelihood that the asset will reach $40'000 in
2018.