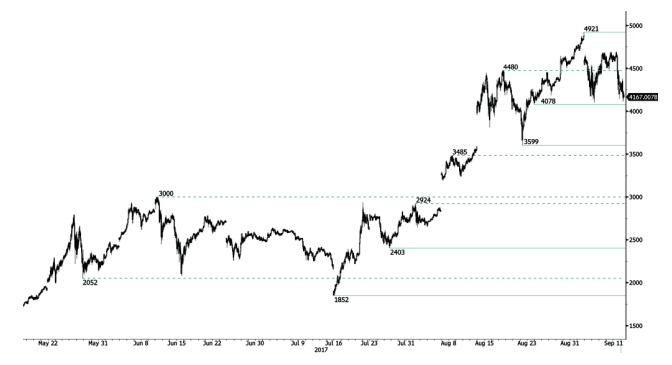 Consolidating above $4000.
(By Yann Quelenn )
• Bitcoin has seen some buying interest.
However, short term selling pressure suggests a
limited upside potential. However, technical
picture remain bullish as long as key support
hold. Monitor the key support at 4078. Strong
support lies very far at 3599 (22/08/2017 low).
Key resistance can be located at 4921
(01/09/2017 high).
• In the long-term, the digital currency has had
an exponential growth. There are decent
likelihood that the asset will reach $10'000.