Hello, dear readers!
At the end of this post you'll be able to create your own EAs based on basically any system and indicator using
this brand-new tool
. So please bear with me for a few minutes and start building high quality EA portfolio right after.


EXAMPLE of CREATING A SIMPLE STOCHASTIC STRATEGY
1. Launch Stochastic indicator on the chart with all the input parameters you need it to have:
2. Click this button in MT4 top menu

to activate data window: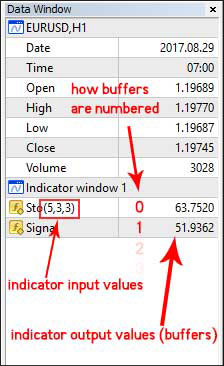 3. Import indicator in Universalis MT4 Expert Advisor Builder: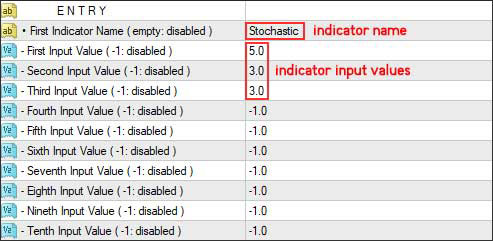 4. Apply your rules: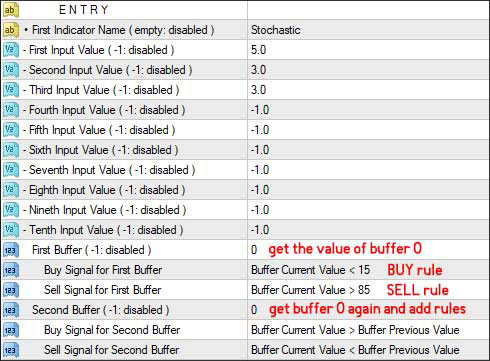 5. Backtest and adjust parameters:
You can also get buffer 1 and apply your BUY/SELL rules to it. Get buffer 2, 3, 4 etc. (if available).
You can import up to 5 different indicators in total with 5 different buffers for each and apply BUY/SELL rules to each of them.

EA will buy when there are only BUY or BUY and NEUTRAL signals
and it will sell when there are only SELL or SELL and NEUTRAL signals.

Universalis MT4 Expert Advisor Builder: https://www.mql5.com/en/market/product/25057
P.S. In order to import standard MT4 indicators, please do so from Standard folder inside Indicators: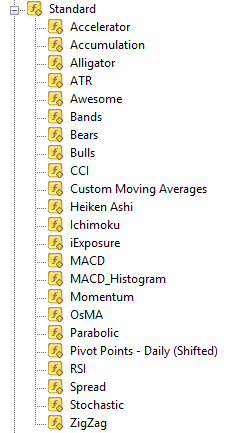 Indicator name field will have to be set to:
Standard\Accelerator
Standard\Accumulation
...
Standard\Custom Moving Averages
Standard\Heiken Ashi
...
Standard\Stochastic
etc.. to name a few examples.
Best regards!
Besso