Estimated levels for today:
Support (S1 / S2 / S3 = 111.125 / 110.966 / 110.710), resistance (R1 / R2 / R3 = 111.637 / 796 / 112.052).
The key resistance levels (1st of 111,260 to 111,419 at the end of the day, 2nd to 111,543 to 111,438).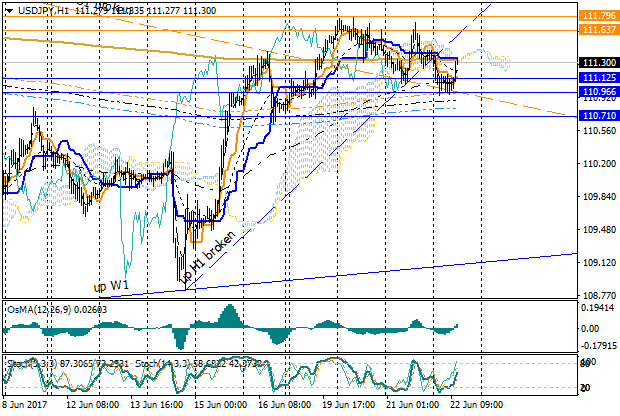 The OsMa indicator marked a decrease in the party's activity when testing key levels, which prefers to schedule trading transactions with a depreciation rate today.
Given the state of the Stochastics oscillators, expect a key level test, where you want to consider the activity of the parties on the charts of smaller timeframes.
For short-term sales, with the formation of turn signals from key levels, goals are equal (S1, S2, down D1 broken).
An alternative to purchases, it makes sense when the activity of the bulls activates and the key level breakdown with targets up to R1 R2.