Hello traders,
I thought it is time to prepare a proper Resistance before GBPUSD goes to reach it.
Good position for Selling GBPUSD is wait on Resistance above.
People who understand how to work with Support and Resistance will take this as a good opportunity.
( Zoom in here https://c.mql5.com/1/47/GBPUSD.H4_20160818.jpg )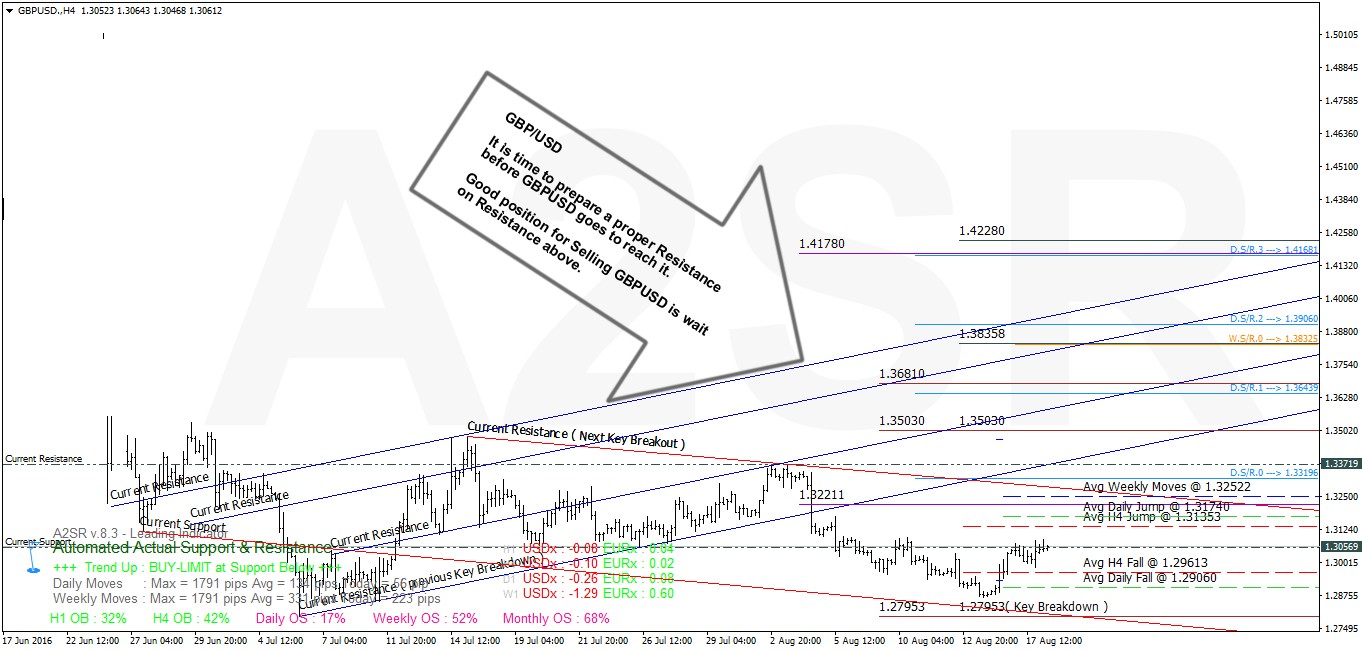 Btw, this is not a trade recommendation, so you can take it as your review, in your own trades.
Good luck,
Yohana