Risk aversion rising
US stock futures point to an 11 point decline in the S&P 500 as the market sours, once again, on the Brexit uncertainty.
The main focus is on the breakdown in cable but the dollar has come under some independent pressure in the past 30 minutes. USD/JPY quickly fell to 101.55 from 101.90. That knocked out the European low of 101.64.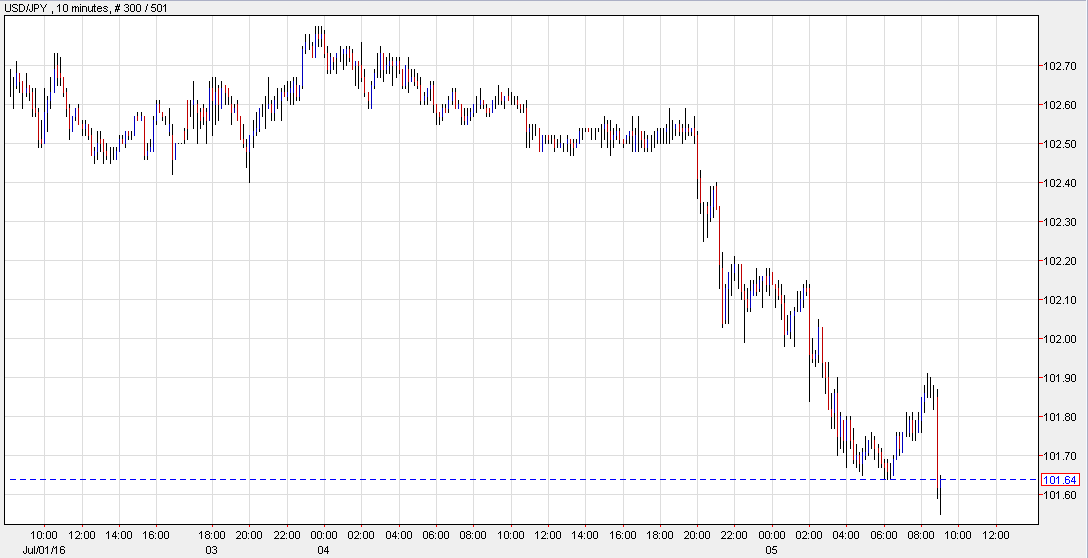 A similar sized move has boosted EUR/USD.
A number of flows and themes are at work here as the new month ramps up, oil falls and the market tries to sort out what's next.
In USD/JPY, the lows from last week are under pressure but bids near 101.50 are holding.
Beyond that, the key levels are near 101.35, which was the only low last week that came with decent liquidity.