Comparing the Scottish referendum vote GBP/USD chart to the current one
The reason they write playbooks is because history tends to repeat itself.
The Scotland vote took place Thursday, Sept 18, 2014: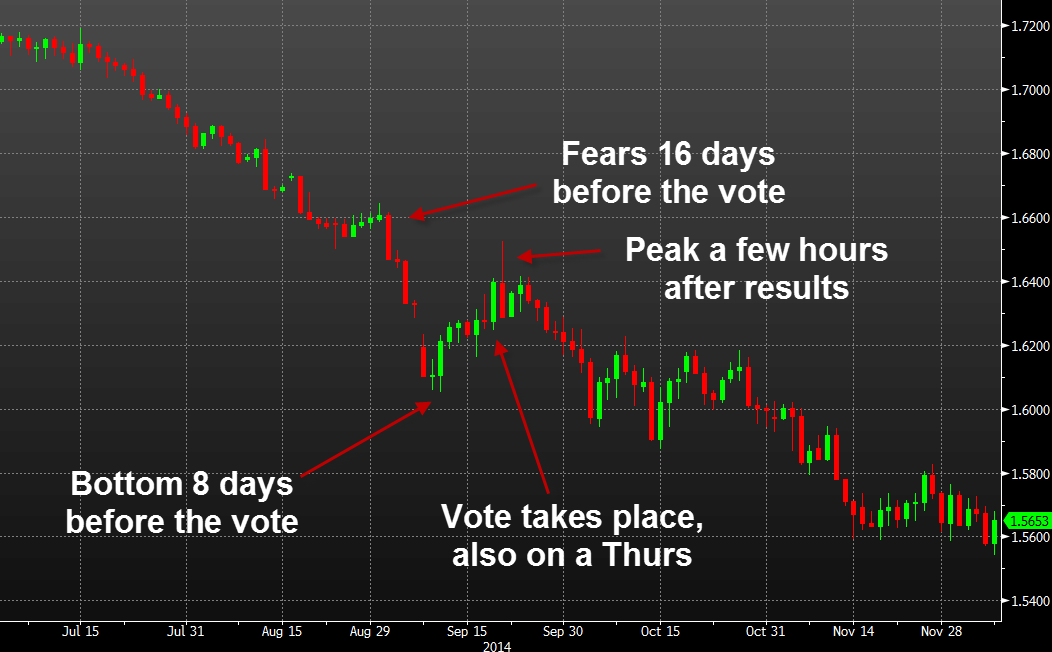 The UK Brexit referendum takes place today: Thursday, June 23, 2016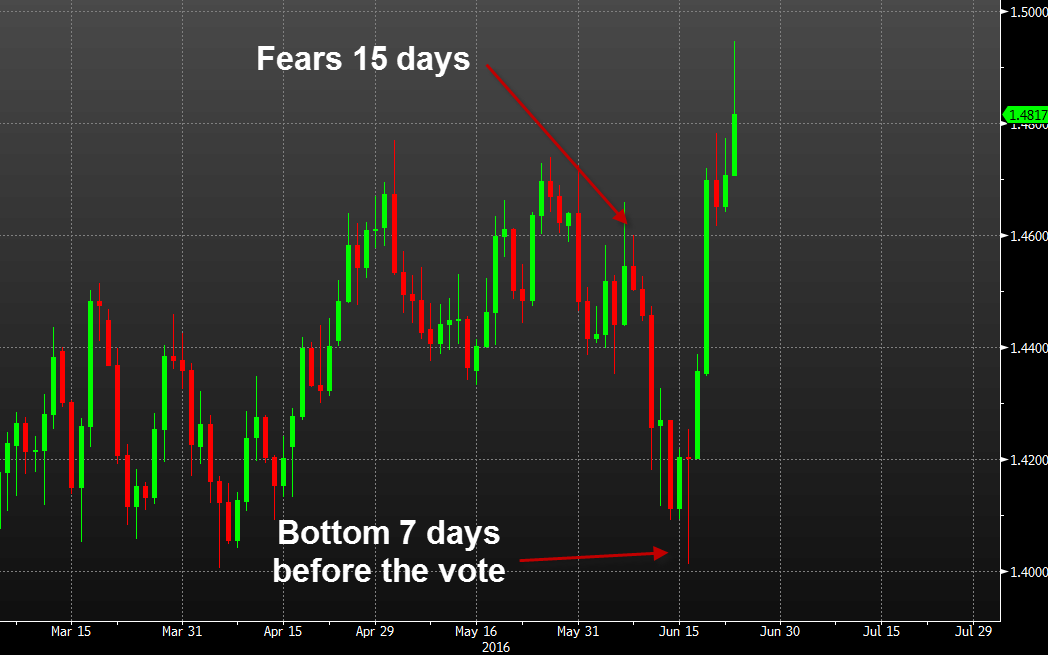 What next?
Here's a five minute chart of the day of the Scottish referendum and the aftermath which I was able to dig up from a post Greg did on the day afterwards.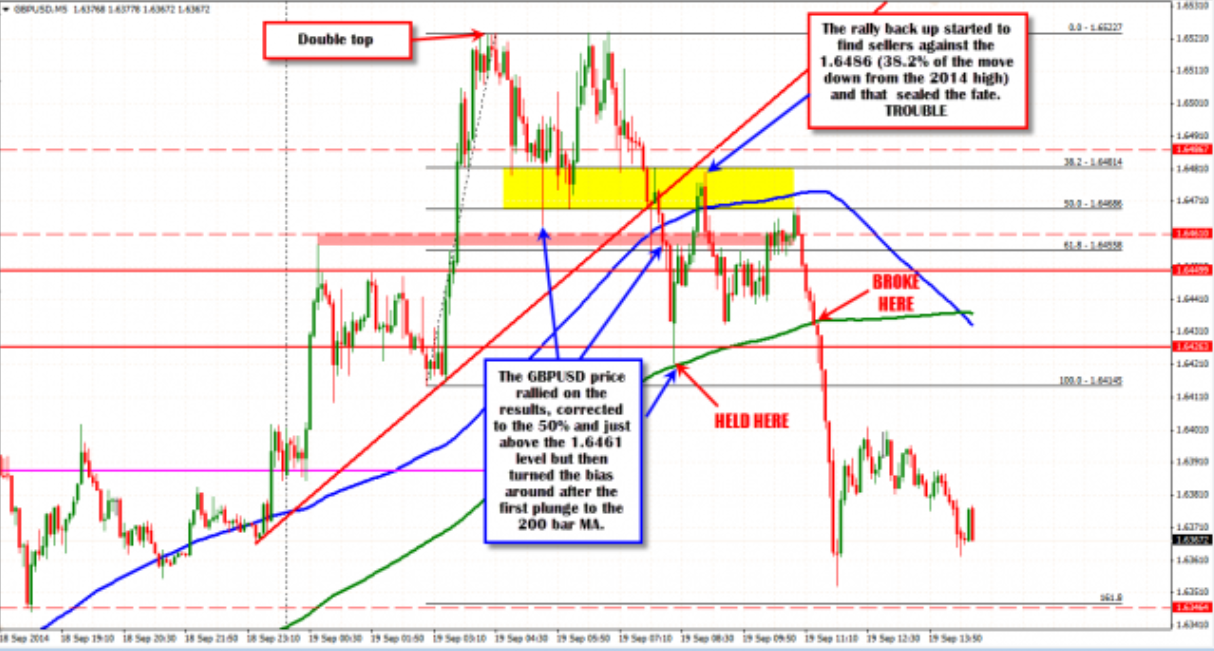 Here is how he described it:
After the first "NO" was announced, the first break above the 1.6461 level occurred and the high was made. All is good with the buyers. The bulls were in firmer control. The subsequent correction action (remember the big districts were yet to report) of the the initial high found buyers against the 1.6461 (good hold) and near the 50% of the last leg higher (yellow area in the chart). Buyers remained in control. Soon after a string of "No's" came out from bigger districts, the double top was made (see chart).