Exclusive Currencies Forecast Poll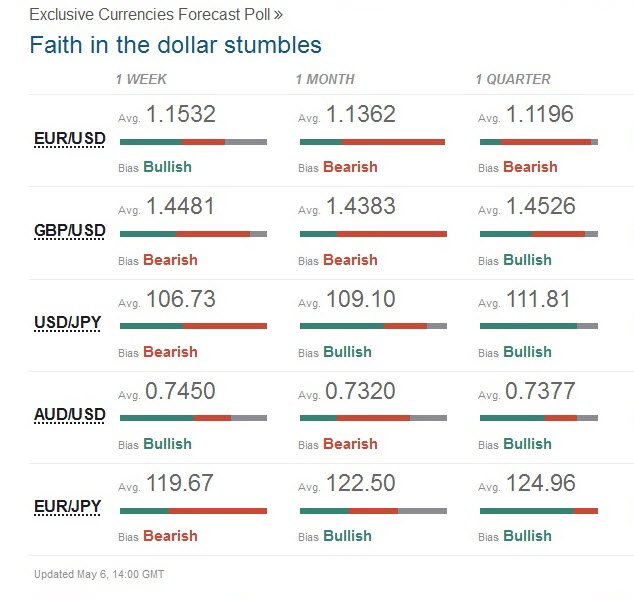 EUR/USD up next week, before fading towards 1.1100: bullish sentiment towards the EUR menaced by a possible US rate hike.
GBP/USD capped below 1.4500 ahead of Brexit referendum: the pair is seen up and down around 1.43/1.45, as uncertainty over the UK future weighs.
USD/JPY bottom confirmed?: Investors are turning strongly bullish in the USD/JPY, seen steadily advancing up to the 112.00 region in a three-month view.
AUD/USD holding above 0.7000, despite the rate cut: bulls are still majority around the pair.
EUR/JPY to plummet below 120.00 before picking up: the Yen is seen weakening only by the end of the quarter.