I have developed a low-risk EURUSD Scalping strategy.
◎ specifications
Currency pairs: EUR / USD

Trading style: Scalping

Maximum Number of Positions: 1

Basic number of lots: 0.5

Use time foot: M15

Maximum stop-loss: 5pips

Take Profit: variable due to break even stop
◎ back test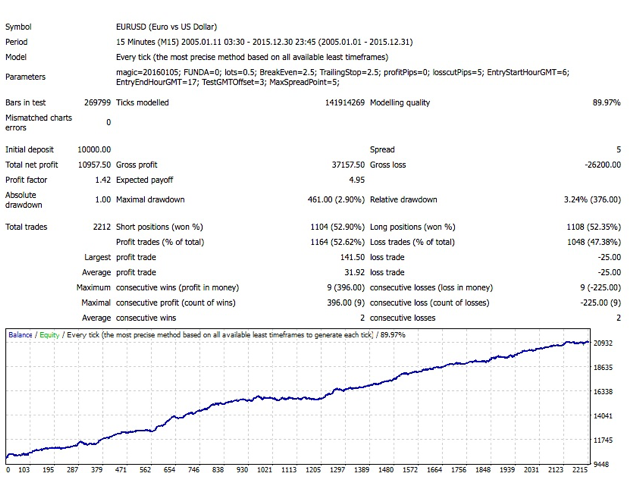 Also, we're going to continue to publish a forward test below.
http://fx-on.com/systemtrade/detail/?id=8749&t=2#c
Currently, we are selling in the following.
https://www.mql5.com/en/market/product/13854
Best Regards.