Hi traders,
EURGBP can go anywhere, so better wait patiently in the Support and Resistance.
This is my last trading plan (Swing style) this week and a week ehead for EURGBP.
We can also take minor Support and Resistance of A2SR for Scalping or Daily trades (short term).
You can also able to create your own trading plan as long as you know where's Support and Resistance that available on charts.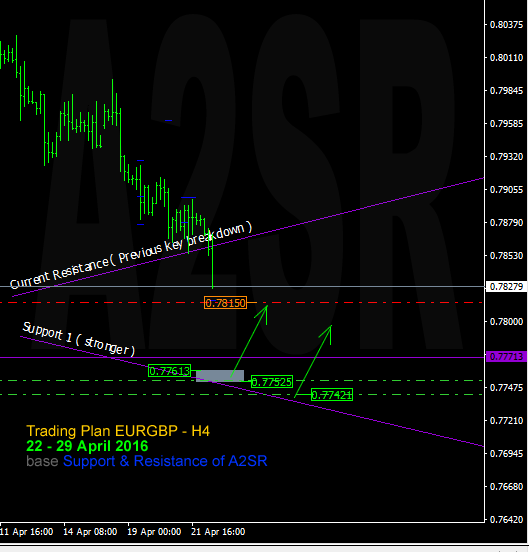 This is not a trade recommendation :)
Any discussion are welcome, including ask for template.
Good luck,
Yohana