Hello, traders.
Today I would like to share about one of trading strategy, base on Support and Resistance levels.
As we know, trading in forex markets is not easy. We should always provide time to learn. :)
Here I will take a Swing trade for an example.
First time when facing the market :
1. We need to find where's Support and Resistance that available on charts. Use the right tool for that.
2. Trend. Each number below are representative of Support and Resistance.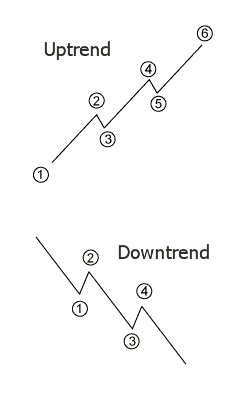 3. Sell on Resistance, Buy on Support.
Yes, that is the basic. Then, we need to find stronger Support & Resistance
and also for confirming breakout.

4. Creating a trading plan.
As an example it was described at https://www.mql5.com/en/blogs/post/667059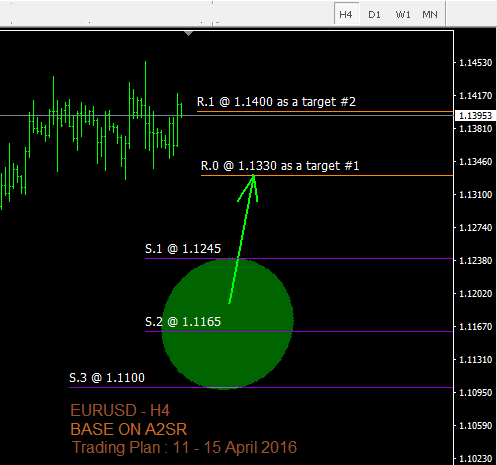 and https://www.mql5.com/en/blogs/post/663662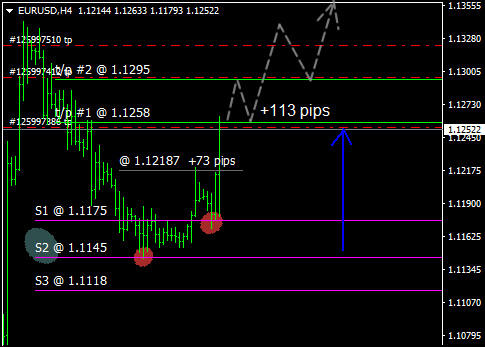 5. Patience. We need to have patience, wait until S/R was penetrated.
And then put pending order Sell-Limit on new Resistance and Buy-Limit on new Support.
Remember, the broken previous Support will become new Resistance.
And the broken previous Resistance will become new Support.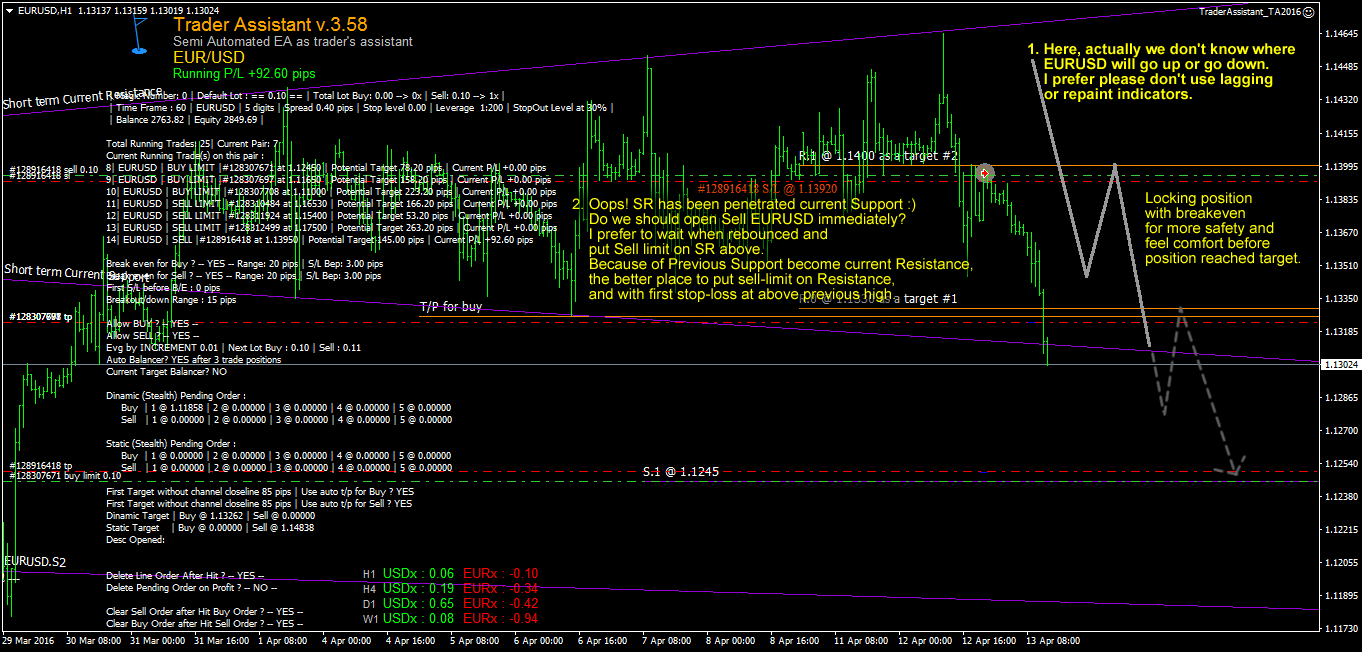 Later I will continue and update, if this strategy is useful for others.
I do hope so :)
Kind regards,
Yohana