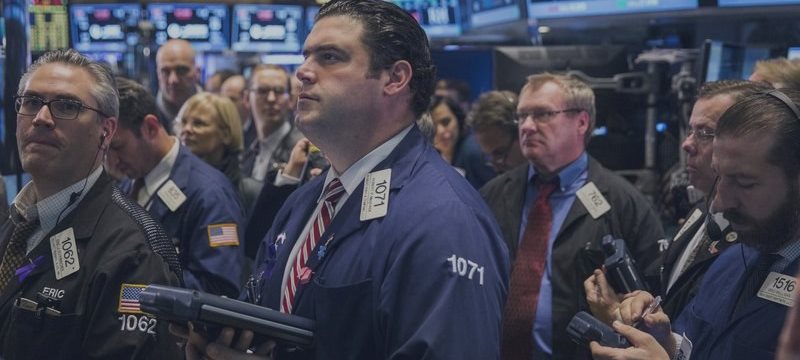 Top 5 Things to Know In the Market on Tuesday
Here are the top five things you need to know in financial markets on Tuesday, March 29:
1. Yellen in the spotlight for hints on Fed rate hikes
Among of a slew of Federal Reserve (Fed) officials scheduled to speak on Tuesday, investors will focus on the Fed chair Janet Yellen who will give a speech to the Economic Club of New York at 15:30GMT, or 11:30AM ET.
Traders will be looking for any indication of the future path of rate hikes from the head of the U.S. central bank after a string of seemingly more hawkish comments by other Fed officials since the March policy decision.
San Francisco Fed president John Williams gave an upbeat outlook on the U.S. economy earlier on Tuesday and reiterated that future rate increases would be "gradual and thoughtful".
After Yellen's speech, New York Fed chief William Dudley and Dallas Fed president Robert Kaplan will speak at 16:00GMT, or 12:00ET, and 17:00GMT, or 13:00ET, respectively.
2. Oil turns lower on fears of a correction and ahead of inventory data
Oil prices fell on Tuesday among fears that the rebound from February's low has run its course with Barclays (LON:BARC)' analysts suggesting that the barrel of crude could return to near $30.
Concerns were also raised while waiting for inventory data which could show that U.S. stockpiles rose once again to record highs.
The American Petroleum Institute will release its weekly inventory data on Tuesday at 20:35GMT, or 16:35ET, while the U.S. Department of Energy's Energy Information Administration will publish its report on Wednesday at 14:30GMT, or 10:30AM ET.
U.S. crude oil futures fell 1.75% to $38.70 at 9:58AM GMT or 5:58AM ET, while Brent oil lost 1.98% to $40.06.
3. Japanese PM denies plans to delay sales tax hike or call snap-election
As the Japan's parliament voted to pass the budget on Tuesday, Japanese Prime Minister Shinzo Abe told the political body that he had no plans to delay a sales tax hike to 10%, from the current 8%, scheduled for next year unless the country is hit by a major financial shock.
Abe also said that he was "not at all" thinking of calling a snap election.
Both remarks contradicted expert forecasts, 18 out of 21 economists in a recent Reuters poll looking for the tax hike to be delayed beyond April 2016 and 15 who expect the snap election to be called.
4. BoE to give details on bank capital buffers
The Bank of England's (BoE) Financial Policy Committee (FPC) will release the decisions made at its March 23 meeting which will determine if British banks will have to raise capital buffers.
The decision will come as the FPC provides the details of the scenario for the 2016 stress test of the UK banking system at 10:00AM GMT, or 6:00AM ET.
5. Yahoo (NASDAQ:YHOO) sets deadline for web business and Asian assets
Among rumors that Microsoft (NASDAQ:MSFT) could be organizing investors in a takeover bid for the troubled Internet portal, Yahoo! Inc (NASDAQ:YHOO) reportedly set an April 11 deadline to submit preliminary bids for its web business and Asian assets, according to sources cited by the The Wall Street Journal.