Daily Analysis of Major Pairs for March 25, 2016
EUR/USD: Altogether, this pair has been bearish so far this month. A movement below the support line at 1.1050 would easily render the recent bullish outlook invalid. As long as the price is above that support line, sellers should approach the market with caution. There would be a "sell" signal in the market once the price goes below the support line at 1.1050.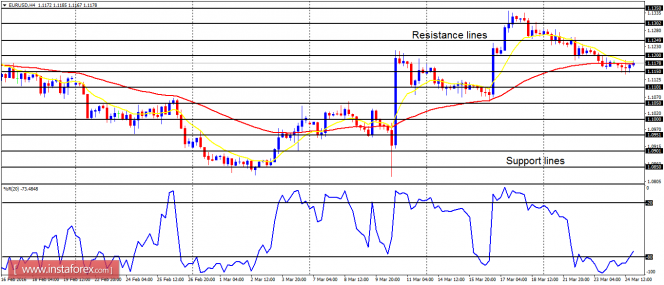 USD/CHF: What is happening on this currency trading instrument is best called a rally in the context of a downtrend. The EMA 11 remains below the EMA 56, while the Williams' % Range period 20 is in the overbought region. This could mean that the price would continue moving up and up until the bearish bias is overturned.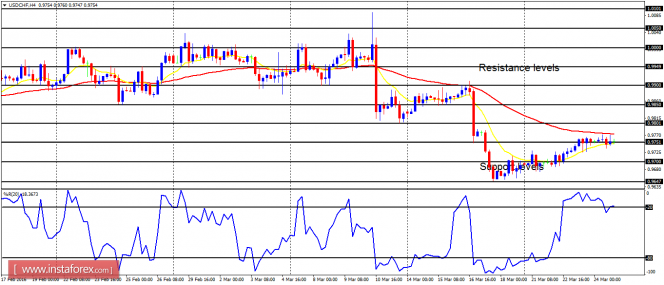 GBP/USD: On Thursday (March 24, 2016), the Cable performed an upward bounce in the context of a downtrend. However, the upward bounce is seen as a mere correction in the market because it is expected that the price would soon go further downwards (which makes the present price a good deal). The Bearish Confirmation Pattern on the chart makes this assumption sound rational.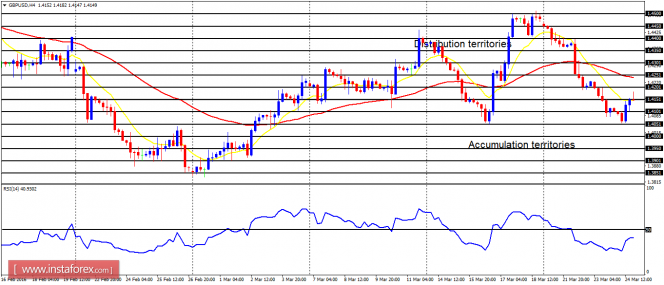 USD/JPY: The perpetual bullish effort on the USD/JPY pair has already resulted in a "buy" signal. The price action on the chart subtly reveals some bullish propensity, although the market currently looks choppy. It is expected that the price would target the supply levels at 113.00 and 113.50 today or early next week.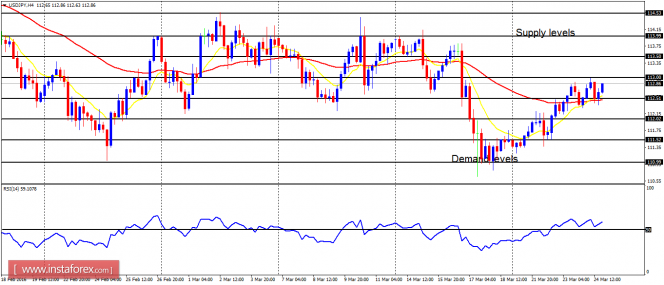 EUR/JPY: The EUR/JPY pair remains a flat market, and there would soon be a breakout, which would most probably favor the bulls. A closer look at the price reveals that the bulls have not given up their determination to push the price higher. While today may bring thin trading activities, next week would witness sustained trending movement.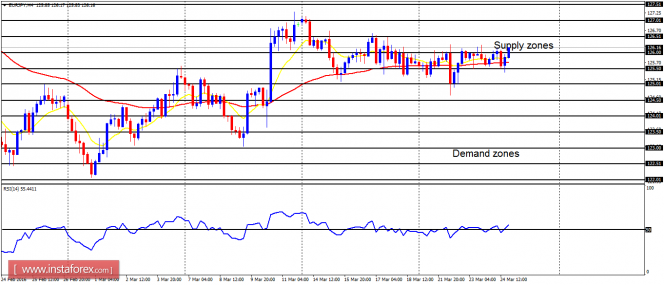 The material has been provided by InstaForex Company - www.instaforex.com