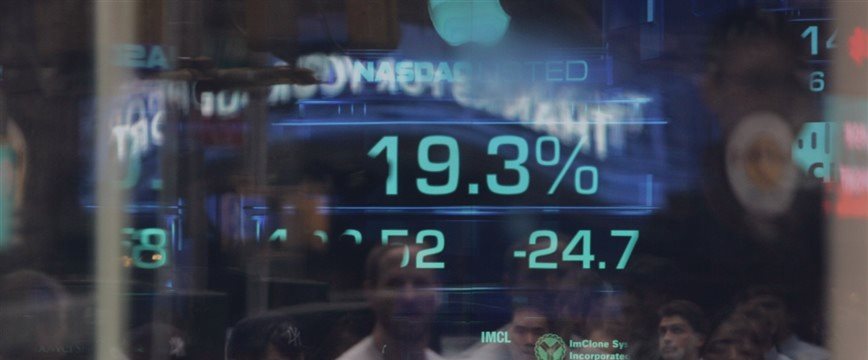 U.S. stock futures struggled between gains and losses on Monday as oil prices gave up most of their gains earlier, while shares of Pfizer Inc. and Allergan PLC were down over 2% after the companies concluded a merger deal that will create the world's largest drug maker by sales.

The Dow Jones industrial average rose 2.14 points, or 0.01 percent, to 17,825.95. The S&P 500 added 0.2 points, or 0.01 percent, to 2,089.37 and the Nasdaq Composite index gained 1.11 points, or 0.02 percent, to 5,106.03.
Futures briefly swung into positive territory as crude oil futures rose nearly 2% following a report that Saudi Arabia was willing to cooperate with fellow producers to stabilize prices. But oil gains soon paled on indications the statement was in line with previous remarks by Saudi officials. Index futures soon declined.

Metals prices still struggled, with copper slumping 2.2% and gold futures off 0.44%.

Meanwhile, the dollar started the week just below its highs for the year after hawkish comments from San Francisco Federal Reserve President John Williams over the weekend reiterated the U.S. central bank was prepared to increase borrowing costs in December.

Williams, who spoke with reporters Saturday in Berkeley, Calif., hinted that the Federal Reserve is ready to increase the Fed-funds rate target at its December policy meeting. The target rate has been maintained at the zero bound since the throes of the financial crisis in late 2008.
His remarks strengthened the notion that the pace of rate increases will be gradual, as the Fed is willing to determine the economic impact of the first hike before proceeding with the next.