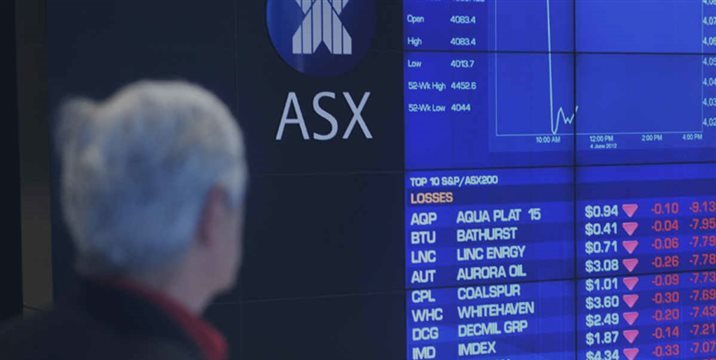 The Australian share market has suffered its worst fall in more than a month, with investors influenced by losses on Wall Street and an unexpected fall in consumer confidence.
All sectors fell but finance companies managed to post the slimmest losses.
The NAB and ANZ bank fell by 0.4 per cent and 0.25 per cent respectively, while the Commonwealth closed steady. Westpac gained 0.4 per cent.

The All Ordinaries index and the ASX200 both fell 34 points or 0.6 per cent to close at 5,574.
The mining sector was one of the hardest hit; BHP Billiton dropped 0.8 per cent and Rio Tinto 0.4 per cent, as the benchmark Chinese iron ore price softened a touch more overnight Tuesday.
Atlas Iron dropped 4.2 per cent and Fortescue Metals Group fell 2.7 per cent, but gold miner Newcrest gained 1.25 per cent.
The Westpac Melbourne Institute Consumer Confidence index fell sharply and unexpectedly in its latest reading, erasing the gains it had made over the previous three months.
The index is now 4.6 points lower at 94, with any reading below 100 indicating that pessimists outnumber optimists.
The Australian dollar was also hurt by the confidence index and continued its slide on speculation that US interest rates will begin increasing before those domestically.
About 5:30pm (AEST) the dollar was buying 91.5 US cents, 70.7 euro cents, 56.7 British pence, 97.4 Japanese yen and 111.2 New Zealand cents.
West Texas crude oil was selling for $US92.68 a barrel, Tapis crude in Singapore was worth $US101 a barrel and spot gold was trading around $US1,256 an ounce.
Consumer expectations about the Australian economy over the next five years fell even more sharply, with pessimism at its worst since 1998.