How to use Pivot DWM properly :
1. Analyze the EMA Range using the EMA Range Scanner, the goal is to find the EMA Range > 1000. This means that there is sufficient volatility and trend movement to trade. The EMA Range Scanner is available in MT4 and MT5 versions at the download link below this article for free.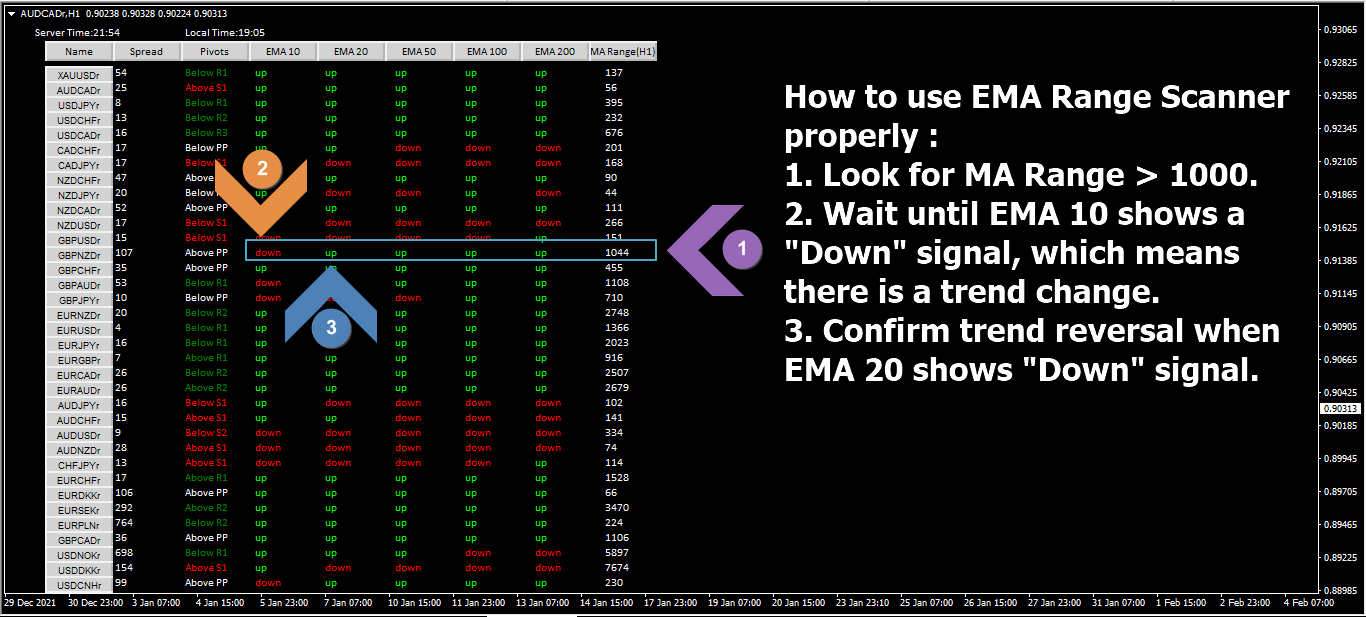 EMA Range< 1000 indicates a lack of volatility, but that doesn't mean it's not worth to trade. EMA Range >=800 can still be traded, of course with a tight stop loss and you must use flexible pending orders.
2. After getting the EMA Range >1000, do the analysis using the Pivot DWM indicator with the following steps: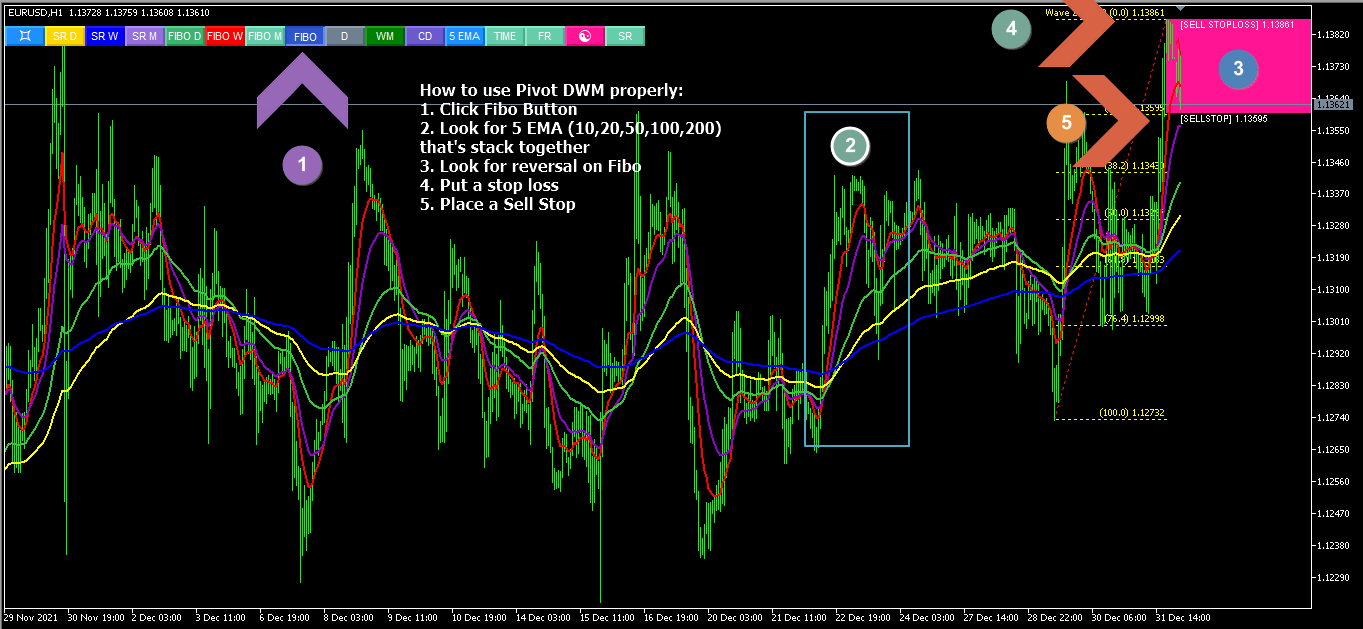 Very important! Determine your stop loss first at support and resistance before determining the entry position. If you do not find a stop loss position, do not enter a position!
3. Apply Trendline Trade Panel to execute pending orders and stop losses.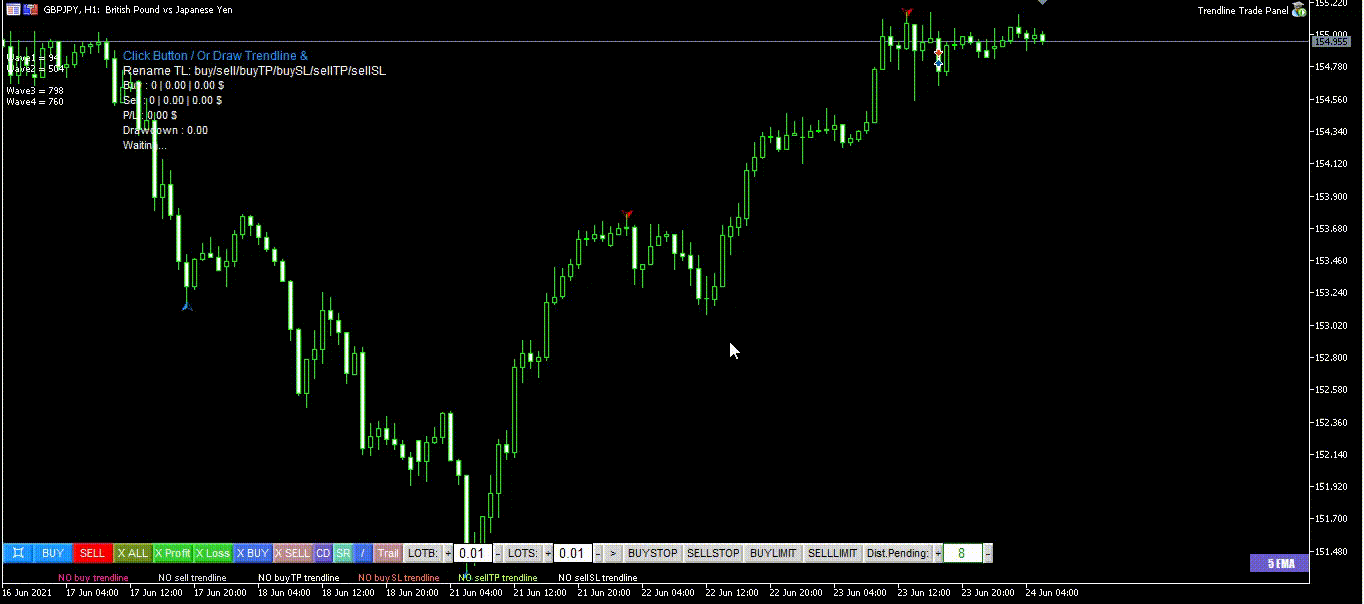 Trendline Trade Panel applies pending orders, stoploss, takeprofit and trailing using trendlines and horizontal lines. This will avoid many problems if the broker applies stop loss hunting and often shifts pending orders and stop losses.
Note: Pic Step 2 and 3 are not correlated with Pic Step 1 because pic step 2 & 3 only illustrates how to do analysis with Pivot DWM and execute trades with EA Trendline Trade Panel. The following picture is the progress of Pic step 1.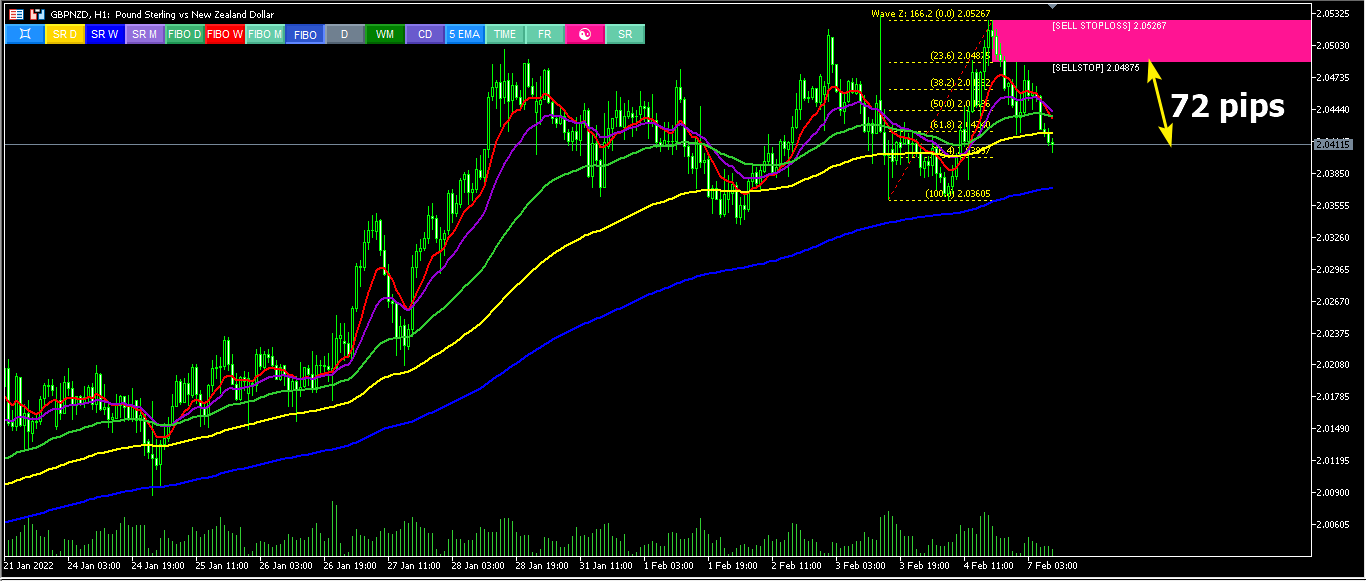 Free EMA Range Scanner MT4 , EMA Range Scanner MT5
Example daily analisys : Click here