MARKET ANALYSIS - Trading a major
Today we are going to trade the USDCHF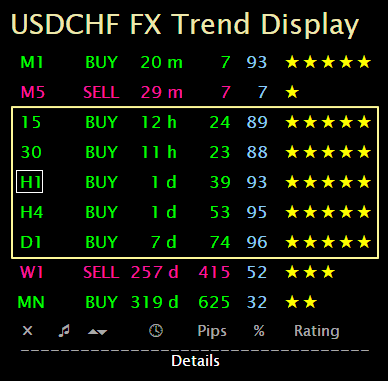 The important trends from M15 up to D1 are all BUY with a high intensity.
So let's have a look at FX Power

There is a clear uptrend with a moderate and rising Delta since around 24 hours.
And what about the support and resistance levels?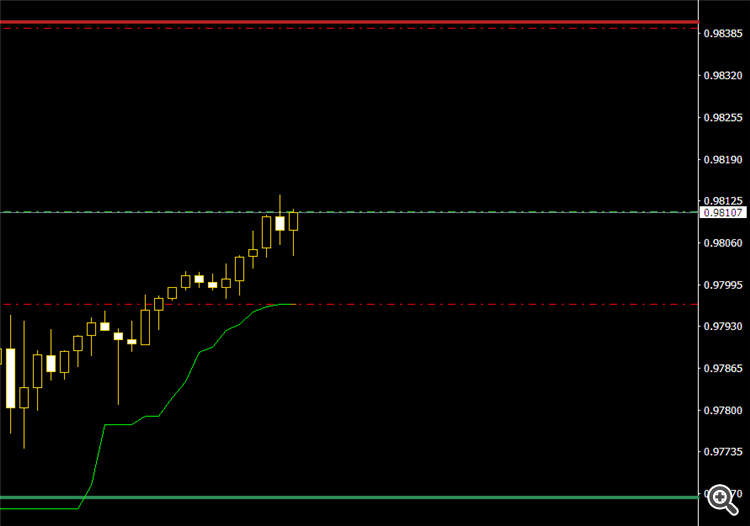 There is more than enough space until we are facing the next resistance level.
So let's enter this trade with a risk-reward ratio of 1:2
This is how all three steps look in one research chart.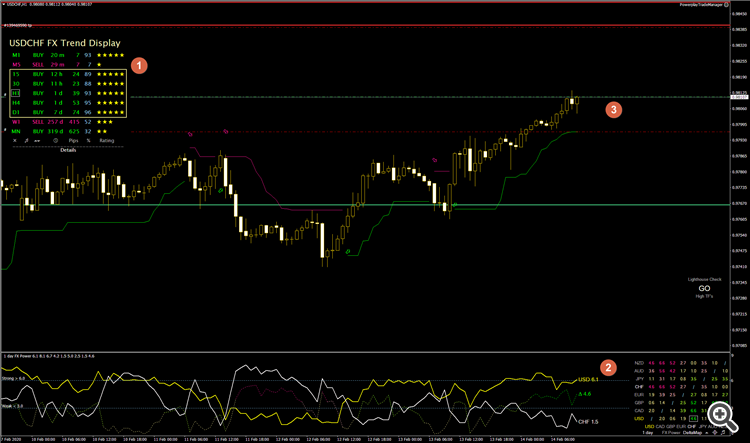 FINAL RESULT - 6 Pips
After a positive beginning USDCHF was not able to gain more power and the FX Power currency strength delta dropped as well.
So I closed this trade with a small minus of 6 Pips but seeing this in hindsight it would have been better to stay in.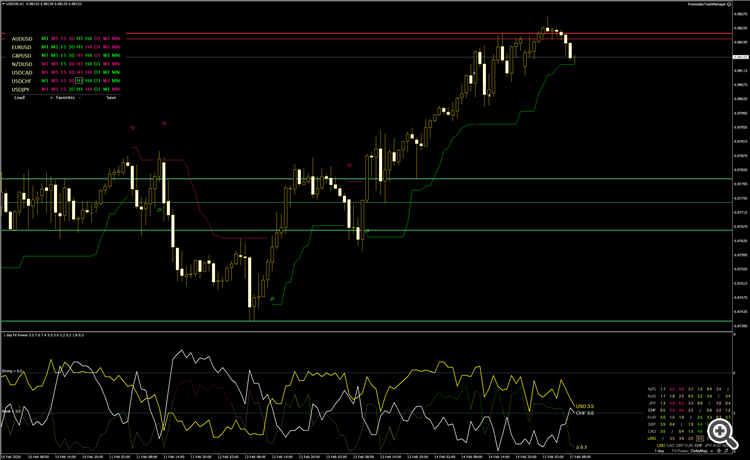 Find the right trading opportunities day by day!
(and learn when to better stay out as well)

Visit https://www.mql5.com/en/blogs/post/677671

Besides the advantage of professional in-depth market analysis provided by my tools,
you'll get access to an exclusive group of skilled and successful traders who are willing
to share their experience and trades with anyone interested.

It takes just two steps to become part of our great and successful community

1. Get your toolset at https://www.mql5.com/en/users/blueball/seller

2. Send proof of your purchase to https://t.me/SteinInvestments
and you'll get your invitation to our amazing group chat

All the best and happy trading
Daniel