Setup 1HR chart
Indicators: Weis Pip Wave, Weis Wave with Alert (+Speed Index) and No Demand No Supply ( https://www.mql5.com/en/users/takisd/seller)
These are the reasons why GBPJPY should retrace:
1. We have hit resistance Level
2. First down wave with high volume
3. High Speed Index on the way up of 72.8 - Hard time to reach Fib area.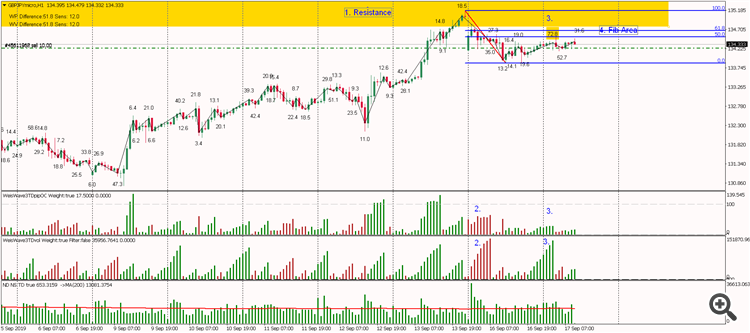 to be continued....
This Forecast was incorrect (the short trade went only 35 pips down) because we did not read our waves properly.
Point 2. our waveline was not touching correctly swing highs and lows
Point 3. with High Speed Index was the first push up
Point 5. was a false fast move down with a very Low Speed Index of 6.1 and up we go.