HEIKEN ASHI MOVING AVERAGES ADVANCED - FAQs
Frequently Asked Questions
>>> From where can I buy/rent this product?
From https://www.mql5.com/en/market/product/18327
In addition, this link guide you in regard of how to buy/rent.
Good Luck
>>> How does it work?
It is as its name, works with Moving Averages vs. Heiken Ashi candles with special tactics in the algorithms to be best trading secretary.
>>> What is the Heiken Ashi candle?
Hope this link will help.
https://www.mql5.com/en/blogs/post/714519
This will will help also in regard of the MA.
https://www.mql5.com/en/blogs/post/714526

regards.
>>> I am seeing the name (Heiken Ashi MA Advnced), (Heiken Ashi MA Advanced), HAMA & HAMA+. Do they have the same name of the same product?
Yes, they are the same name of this great product.
H: Heiken
A: Ashi
M: Moving
A: Average
+: Advanced
>>> Does HAMA+ contains a NEWS filter to prevent trading in the hard news minutes?
Yes sure.
See below the screenshot of the NEWS parameters and the description of each one of them.
Regards.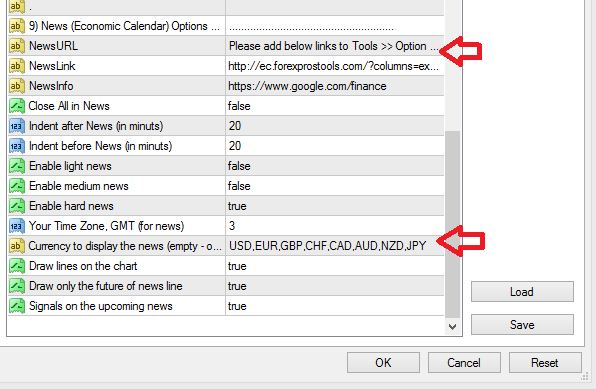 Close All in News: Enabling this option could stop trading (and close all opened trades) in the minutes of news
BeforeNewsStop: time in minutes before the news for the EA to pause operation
AfterNewsStop: time in minutes after the news for the EA to pause operation
NewsLight, NewsMedium, NewsHard: enable downloading weak, medium and strong news
Offset: Time zone (GMT)
NewsSymb: list of all currencies, for which the news should be downloaded. If empty, currencies of the current symbol are used
DrawLines: draw lines on the chart
Next: draw only the upcoming news, do not draw the past news
Signal: alert about the approaching news at the distance of BeforeNewsStop minutes
>>> How to connect with the NEWS filter to receive the news into my MT4 trading account?
Please add the following 2 links to activate the NEWS filter:
http://ec.forexprostools.com/?columns=exc_currency,exc_importance&importance=1,2,3&calType=week&timeZone=15&lang=1
https://www.google.com/finance
>>> The trading frequency is very low in this product? I need a product which trades more trades each day!
You are right, this product is not trading as frequent as you think. But you must look to the final monthly results not to the quantity of the trades.
Remember that more trades lead to more risk.
In addition seems to me that the low trades number lead to the same of more number in the end of the month.
But for all the customers who are still complaining from low trading frequency:
you can try the default settings by using Dragon strategy instead of Advanced.

or to use these set files:
>>> Are you using this product? if yes, Please provide the set files that you are using (if so).
Yes, I am doing. See below my real test: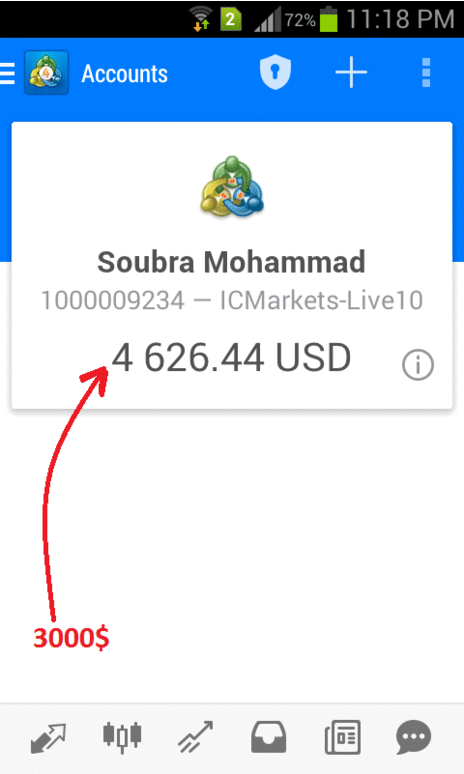 I am using & supporting the following set files:
>>> I have bought your product, but unfortunately it is not trading!
For ALL who has not get any trades yet, please note that you may make a mistake in your setup of set files and/or auto trading settings.
So, note that the following should be considered when you want to do automated trading correctly:
Enable auto trading.




Attach all the set files and make sure that upper-right face icon is smiling not sad.




Rent a VPS, and migrate all to it. you should read that migration successfully done.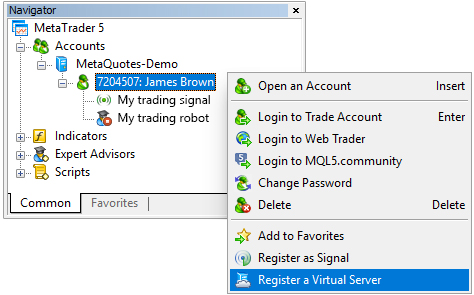 Note that the "Maximum Allowed Spread" parameter will affect on that case as well.
ALWAYS ASK YOUR BROKER FOR THE LOWEST POSSIBLE PROVIDED SPREAD AND MODIFY ALL OF RECENTLY ATTACHED SET FILES TO BE AS LOWEST AS POSSIBLE

If the above you have done and you still have not received trades then note that this product is not trading in daily basis, it is only trades when the confirmation is given. So, if no signal available then it will sleep till a signal confirmation is on.
If you still have some difficulties and no trades again, please let us do it together through Team Viewer software by opening a job in freelance section (for 30usd) and I will do it by myself then follow your account for few days with warranty of money back.
>>> More set files provided! Do I need to run all of them?
It is your own choice, but I highly recommend them as I was back-tested them 5 years successfully and used them in real life trading account.
But you can discover another set files in another pairs (by back testing tool) that might be greater than my provided sets.
Running them all or some of them is your own opinion. But as you use the same magic number with all of them then no risk to repeat same time trades. Note that this product still not trading frequently then using all of the provided set files could increase the number of trades.
>>> How to attach the set files?
Attach all of them, each one on a separate chart (I know it is a very hard job, I am looking seriously to this problem and it will be solved in the version 4.0).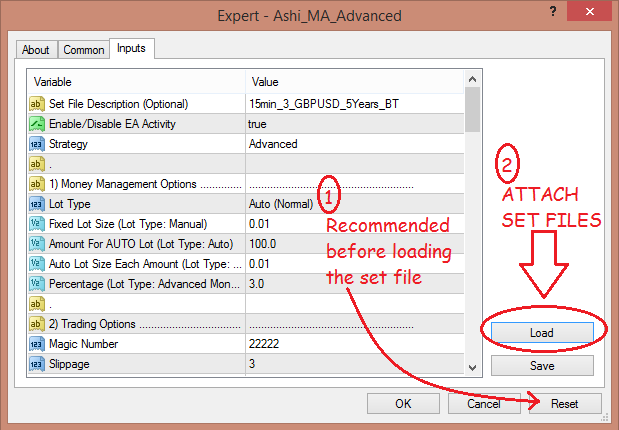 Note that each one of them has a name which guide you to the pair and time frame. See screenshot below:

It is highly recommended to consider the above two comments regarding the Maximum Allowed Spread & Lot Size
You should be responsible to your lot sizes (money management). So, it is your own study.
Example: who has account contains 10K usd then it is very bad idea to make lot size as default as (0.01/100usd) ! then the
logic recommended money management for such huge amount is (0.01/1000usd) or such as..
While, the small accounts like 100 or 400 then it is nice to use the (0.01/100usd) or (o.01/200usd).

DON'T change the magic number for all of them. keep them as default as 22222. NO CHANGE.

>>> What about the account balance. No advice of the minimum or maximum account balance and/or the lot size. any suggestion?
HAMA+ works with any account balance, lot size, account type, broker, and any pair....
But the lot size and the balance size is your own opinion. I cannot provide any advice in this regards unless that I am telling my trading account defined to open lot size 0.01 for each 100 USD. For example: the 1000 USD will trade by lot size of 0.10 and 1800 USD will trade on 0.18 lot..
See screenshot below it might be useful to you: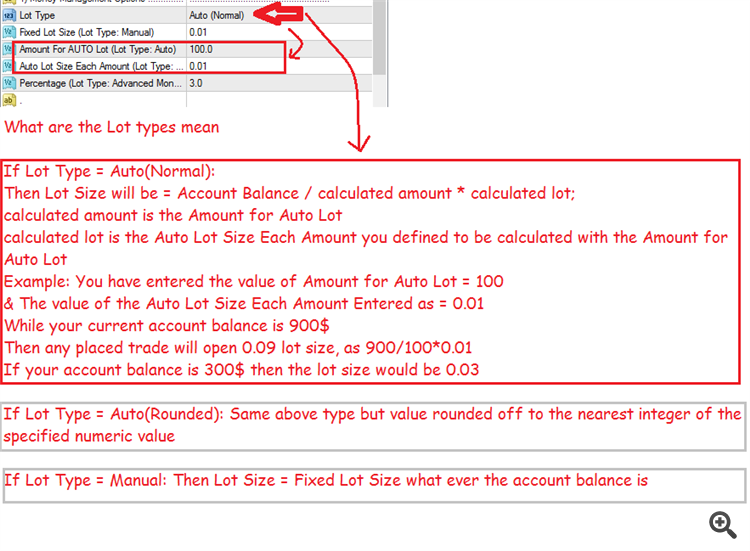 >>> You always promise your clients that a new version will come soon and the old problems will be solved in it. But unfortunately you are not doing any updates?!
Dear all valued customers, this great software is always tested and being updated.
The current version is 3.92 and version 4.0 coming soon (but I don't want to make low quality fast work).
See the below updates history or click here:
Version 3.92 - 2017.07.13
- Added new parameter: Heiken Ashi Shift.
- Modified some parts in the source code to get higher performance with lower latency and lower usage of the memory resources.
Version 3.88 - 2017.07.06
- Algorithms reviewed and modified for best performance
- New Parameter: Heiken Ashi Time Frame
- New Parameter: Moving Averages Time Frame
- Strategy Simple removed and replaced by Dragon
- Strategy Simple+ removed and replaced by Dragon+
- Time limitation parameter added: Use Trading Time Limitation (true/false)
- Time limitation parameter added: Start Time (format hh:mm)
- Time limitation parameter added: End Time (format hh:mm)
Version 3.79 - 2017.06.21
- New strategy added (Simple+).
- New strategy added (Dolphin).
- New lot type added, Auto (Rounded).
Version 3.66 - 2017.06.14
- Strategy has improved to get a higher quality trades with lower DD% and greatest entry timing.
- A new parameter/option, to enable or disable activity of this expert.
- A new parameter/option, Use Crazy Hedge option added to allow buy and sell at same time.
- A new parameter/option, to enable or disable hidden TP.
- A new parameter/option, Maximum Allowed Spread.
- A new parameter/option, List of Two strategies are available now: (Simple & Advanced).
- A new parameter/option, Three Heiken Ashi Candle Type list are available now: (StrongStart, StrongAny & ChangedColor).
- A new parameter/option, Two Moving Averages Style list added: (Directional & Crossover).
- A new parameter/option, As the Trailing Stop is useless for the traders who use a small TP and/or no SL, I decided to add Break Even.
- Removed from parameters, the "Enable Trailing Stop" option.
- Fixed some serious bugs in the algorithms/code.
Version 2.30 - 2017.05.23
- A serious bug in (Auto Lot size) have fixed correctly.
Version 2.27 - 2017.03.13
The main new updates are:
- 3rd Moving Average added.
- Instead of Moving Average direction only, The strategy/entries improved to use Moving Avg. Cross Over above the biggest 3rd MA.
- An option to determine the shift of the Moving Avg. Shift.
- NEWS FILTER to allow you trade or not in the time of releasing news (source: investing.com)
- The ability to follow Google Finance.
- Selecting the news type (Light, Medium and/or Hard) and ability to select the currency of the wanted news.
- An option to close all opened in the news predefined before/after minutes.
- On chart vertical lines regarding the news filter.
- Some bugs in the code have fixed correctly.
In software history, we saw more softwares which they were newer but the old version(s) were better!
In forex all searching fpr frofits not for software.
So it is not everything to get doubling the numbers.
Please, note that the version 4 is under construction and has some runtime errors. So, please again. Relax and wait.. note that it will get extra time to be published with
TOP quality and without any mistakes.
I don't want to trick my clients.