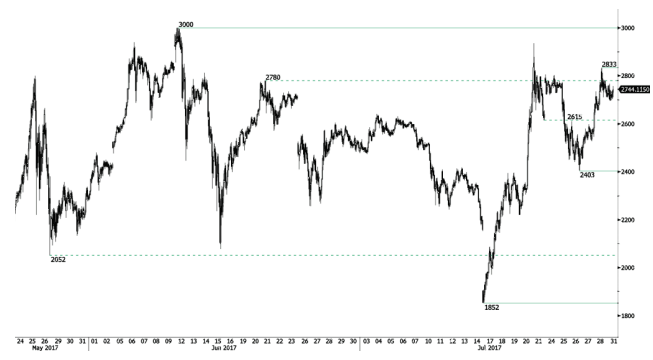 Sideways price action.
(Yann Quelenn )
• Bitcoin's volatility has declined. Strong
resistance can be found at 3000 (12/06/2017
high) and hourly support lies at 2403 (26/07/2017
low). Further retracement are expected. For the
time being, the cryptocurrency keeps on trading
between 2700 and 2800
• In the long-term, the digital currency has had
an exponential growth. There are decent
likelihood that the asset will consolidate above
$1500. Long-term support is given at $1464
(04/05/2017 low).