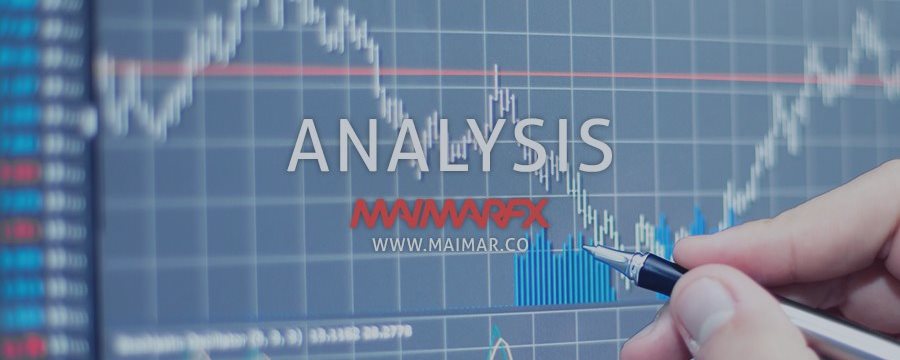 Dear Traders,
We warmly welcome you to a new trading week in the extremely low-volatile markets where liquidity dried up substantially. Facing these challenges, day traders will have to settle for less, at least as long as catalysts are absent. This week's events are unlikely to change the market's sentiment even though the central bank forum in Portugal might stir up some monetary policy debate. The week starts off with the annual ECB forum (ECB, BoE, BoJ, BoC) on Monday and traders will listen to European Central Bank President Mario Draghi in the hope that he will offer more clues on future policy. On Tuesday, Fed chair Janet Yellen will make an appearance in London. Sterling traders should however closely watch the Brexit debate as it has acute influence over the pound. With U.K. Prime Minister Theresa May's leadership remaining under threat and given the prevailing political uncertainty, the risk for the pound is currently tilted to the downside. The focus will therefore remain on Brexit negotiations and the fragile state of the U.K. government.
On the economic data front, Friday's U.S. PCE deflator statistics – the Fed's favorite inflation gauge - will receive most attention. On the same day, we will have the Eurozone's Consumer Price Report scheduled for release.
So let's be surprised whether there could be some bigger market moves this week given the bunch of central bank speak.
EUR/USD
The euro traded recently sideways and refrained from breaking above 1.13 or below 1.11. While we doubt that the current sideways trend will change this week, traders should keep an eye on potential breakouts above or below these barriers. Moreover, we bear in mind that the primary uptrend is still intact and as long as the euro remains above 1.1075 we should generally favor upward movements in this pair.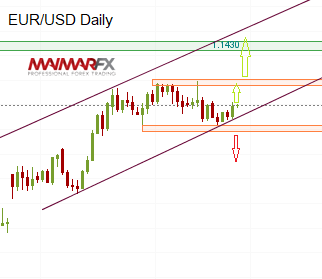 GBP/USD
The cable was recently confined to a trading range between 1.2815 and 1.2590. Given the overall downtrend, we expect potential upward movements to be limited to 1.29, whereas on the downside, losses could be limited to 1.2570. How the pound will trade in the medium-term will, however, hinge on Brexit negotiations and domestic politics.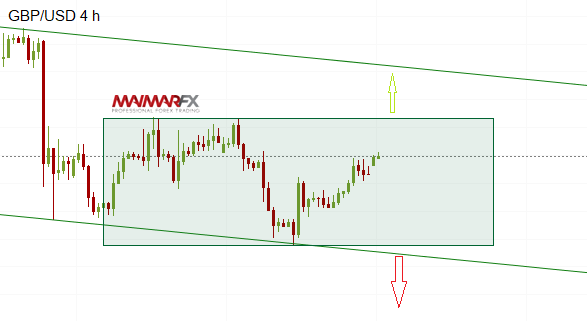 Daily Forex signals:
Additional daily and long-term entries are available for subscribers.
View our daily signal alerts http://www.maimar.co/category/daily-signals/
Subscribe to our daily signal service http://www.maimar.co/signals/