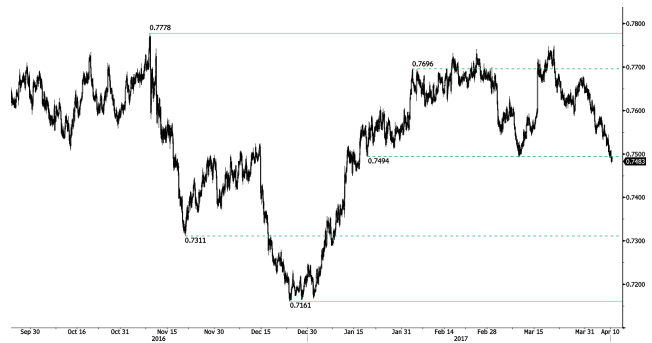 Breaks support area.
• AUD/USD has broken the support at 10.7494
(19/01/2017 low. The current bounce near the
support has thus far unimpressive failed to find
momentum, confirming persistent selling
pressures. Next meaningful support is located at
0.7449 (13/01/2017 low).
• In the long-term, we are waiting for further
signs that the current downtrend is ending. Key
supports stand at 0.6009 (31/10/2008 low) . A
break of the key resistance at 0.8295 (15/01/2015
high) is needed to invalidate our long-term
bearish view.
(By Peter Rosenstreich )