Hello traders,
This is my last posting at current period, and related with EUR/USD FACING TO CRITICAL RESISTANCE that was posted in the last week.
The conclusion is, EUR/USD has broken through key breakout by giving the signs first before it happens,
and ends at the Daily Jump height level in Resistance area D.SR before pull back at the moment.
This is screenshot H1 for zoom - detail.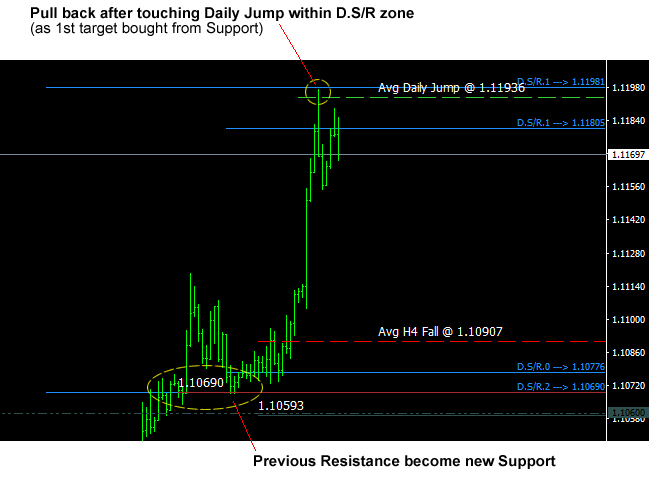 This is the availability of Support & Resistance next week based on A2SR.
This image has thousands of words to explain.
For you who understand how to work with Support & Resistance will see it as a good opportunity :)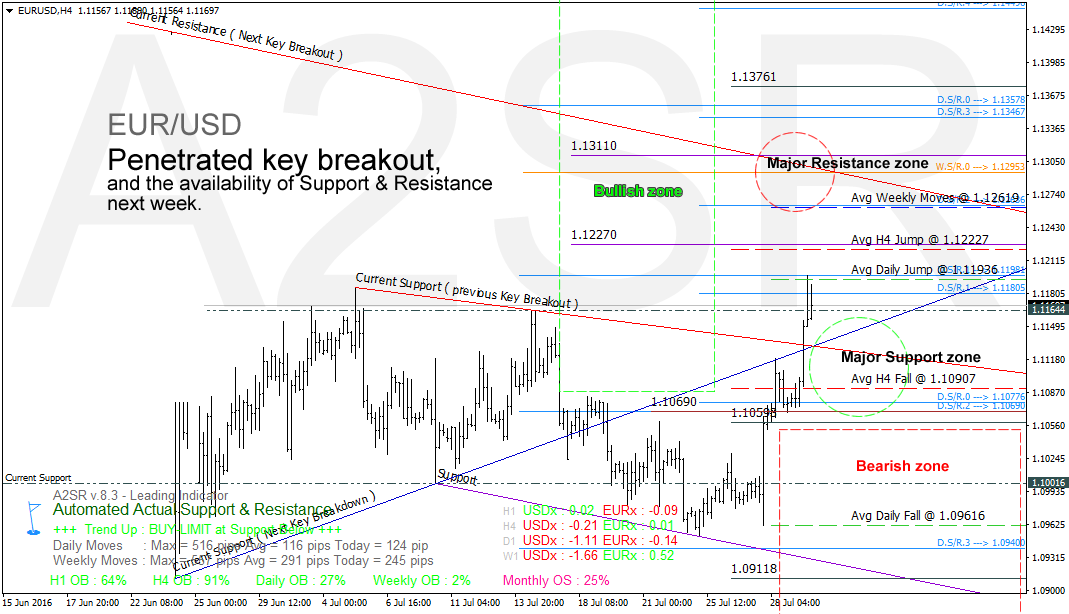 And off course, this is not a trade recommendation, you may please take it as your own review.
Good luck,
Yohana.