Details from the May 2016 UK retail sales data report 16 June 2016
Prior 1.3%. Revised to 1.9%

6.0% vs 3.9% exp y/y. Prior 4.3%. Revised to 5.2%

Ex-fuel 1.0% vs 0.3% exp m/m. Prior 1.5%. Revised to 2.0%

5.7% vs 3.8% exp y/y. Prior 4.2%. Revised to 4.8%
Solid numbers for the second month on the trot and good revisions.
A decent bout of weather last month saw clothing post its biggest rise since March 2014. String vests and knotted hankies were flying out the door ;-)
The pound has jumped about 50 pips on the data. At any other time this would be better news for the pound and the BOE but with you-know-what hanging over us, it's being brushed over.
That won't stop the campaigners from piping up though. Osborne came out with comments about the jobs report right on cue yesterday.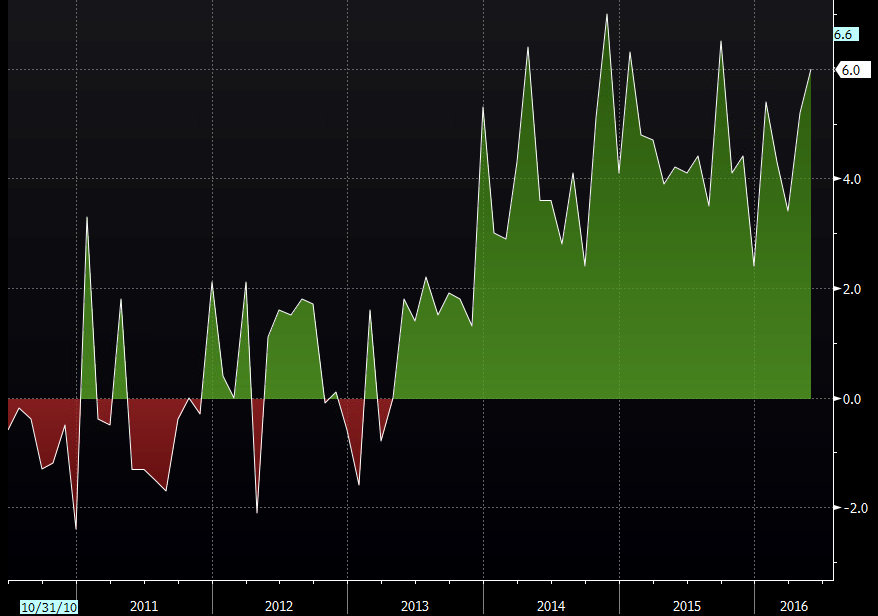 UK retail sales y/y