Gold, USD, JPY, Oil, Stocks All Screaming Risk Off
Talking Points:
- EUR/USD being sucked into 'Brexit' vortex as existential crisis unfolds.
- Gold up, Yen up, Oil down? Smells like trouble.
- Risk management is the cornerstone of long-term success in trading - learn more.
Buckle up: cross-asset moves are suggesting that more market turbulence is ahead. Both the Japanese Yenand the US Dollar are pacing the leaders today, but there are alarming concerns going on across the globe.
Precious metals are outperforming on the day (Gold is testing a breakout to the topside - see chart 1 below) while energy markets are dipping lower (Crude Oil hasn't been able to clear out the crucial $35 level - see chart 2 below). Commodity markets are signaling growth concerns and the viability of any policy response, and equity markets are turning lower as a result.
Chart 1: Gold H4 Chart (December 3, 2015 to February 24, 2016)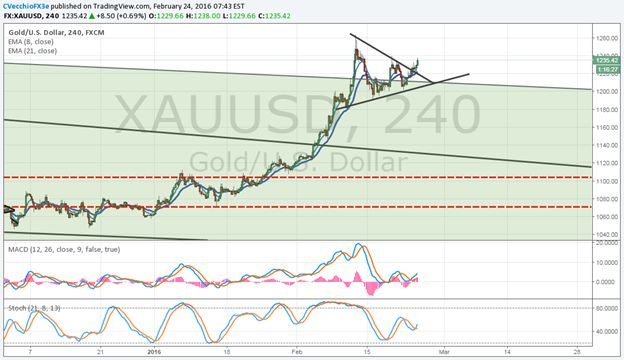 Chart 2: Crude Oil (USOIL) Daily Chart (December 2014 to February 2016)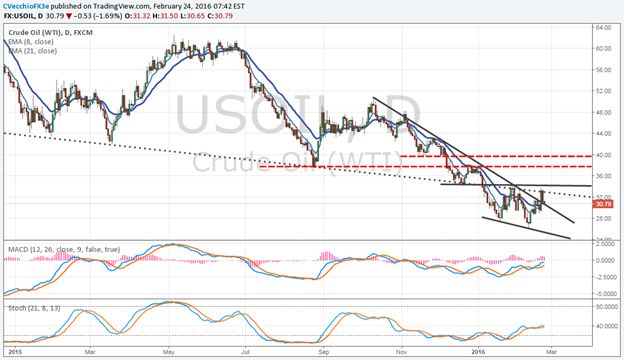 European markets aren't faring much better, with EUR/USD pressing towards $1.0900 and GBP/USDdropping below $1.3900. The contagion of a 'Brexit' is spilling over to a full blown existential crisis for the Euro-Zone: if Britain can renegotiate its status, why not anyone else? The clearest example of this unfolding is in EUR/CHF - so it's time to pay attention to Europe more closely (chart 3 below). Both EUR/CHF (bearish rising wedge) and USD/CHF (ascending triangle failure) (chart 4 below) are suggesting that the next wave of risk aversion regarding the Euro-Zone crisis is being revived.
Chart 3: EUR/CHF Daily Chart (February 2015 to February 2016) - Bearish Rising Wedge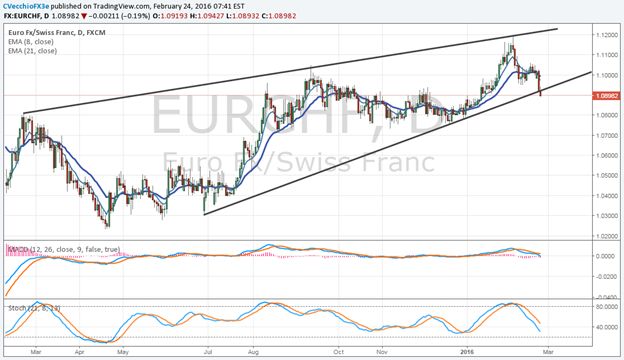 Chart 4: USD/CHF Daily Chart (November 2014 to February 2016) - Ascending Triangle Failure