SuperGrid
SupuerGrid
EA
This trading system trades during all the times of the trade days.
Recommended timeframe: M15
It runs on one pair,recommended EURUSD.
Since this kind of strategy works best with low spread and fast execution, I advise using an good ECN broker.
The EA already has a live track record of many months of stable trading with low drawdown.
Multiple safety techniques are implemented to minimize the risk and the maximize the profits.
The EA runs fully automatically and does not require any manual interventions. It utilizes many internal filters, to make sure it will not trade when the markets are not ideal (like big spreads, or "hectic" markets). However, I do recommend to turn off the system on extreme news days, like US Elections for example.
Setup:
The EA is very easy to set up. Simply run the EA on a M15 chart for each of the supported currency pair.
The risk can be set as follows:
by default the EA uses a fixed lotsize of 0.01lots. You can change the fixed lotsize by change the parameter "InitialLots"
Lotsize by balance: the EA will use 0.01lots for every X amount of balance. For Low Risk, use InitialLots=0.01 for every $10000. For Medium Risk, use InitialLots=0.01 for every $5000. For High Risk, use InitialLots=0.01 for every $3000. . (Please adjust these numbers if you are running in different currency than $/€)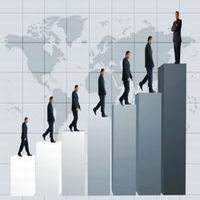 Crazy Grab Unilateral market EA
ying liu
Crazy Catch Unilateral Market EA is a multifunctional intelligent risk management system of EA, the core function is when the coming of unilateral market, through the multi index comprehensive judgments, the inverted pyramid opening mode is enabled, in ensuring the premise of optimal stop, successfully seize the unilateral market. This EA system is suitable for any time period, but recommend to use it in period of H1, such as EURUSD, GBPUSD, etc. Also recommended for use on a stable broker platf
200 USD