Real author:
Ulterior
It's MQL5 version of the indicator, published here: https://www.mql5.com/ru/code/9187.
The input parameter PERIOD is the value of the standard WPR indicator.
EURUSD M15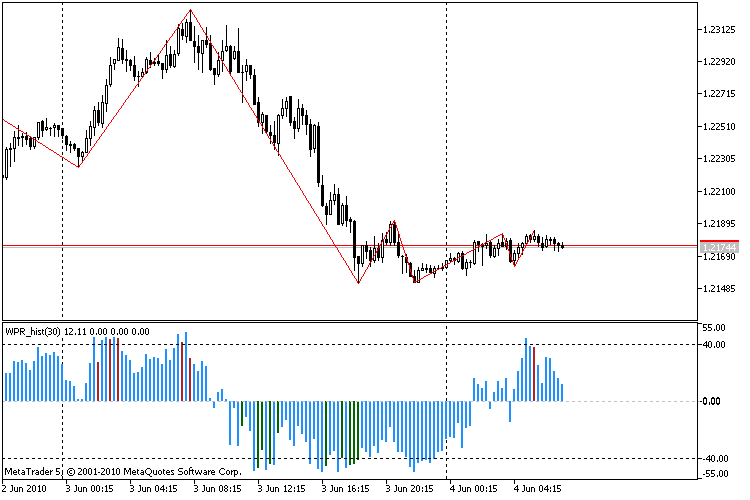 Recommendations:
Attention - the signal lines of trend reversal isn't filtered.
It's better to use it at several timeframes for the confirmation of divergence.