As we noted in our today's Fundamental Analysis, it does not generate investment income, but is in active demand in situations of geopolitical and economic uncertainty, as well as a protective asset in the face of rising inflation. However, it seems that it is losing its role as a defensive asset to the dollar.
Today XAU/USD has been declining for the 5th day in a row. At the time of writing this article, it is trading near 1753.00, in close proximity to the strong support at 1748.00. Given the long-term uptrend of XAU/USD, it is logical to assume a rebound near this support level.
In case of its breakdown, the key support level 1690.00 becomes the target, the breakdown of which will cause XAU/USD to enter the zone of a long-term bear market (for more details, see "XAU/USD: technical analysis and trading recommendations for 08/19/2022").
Support levels: 1748.00, 1700.00, 1690.00, 1682.00, 1670.00
Resistance levels: 1772.00, 1773.00, 1780.00, 1800.00, 1822.00, 1832.00, 1875.00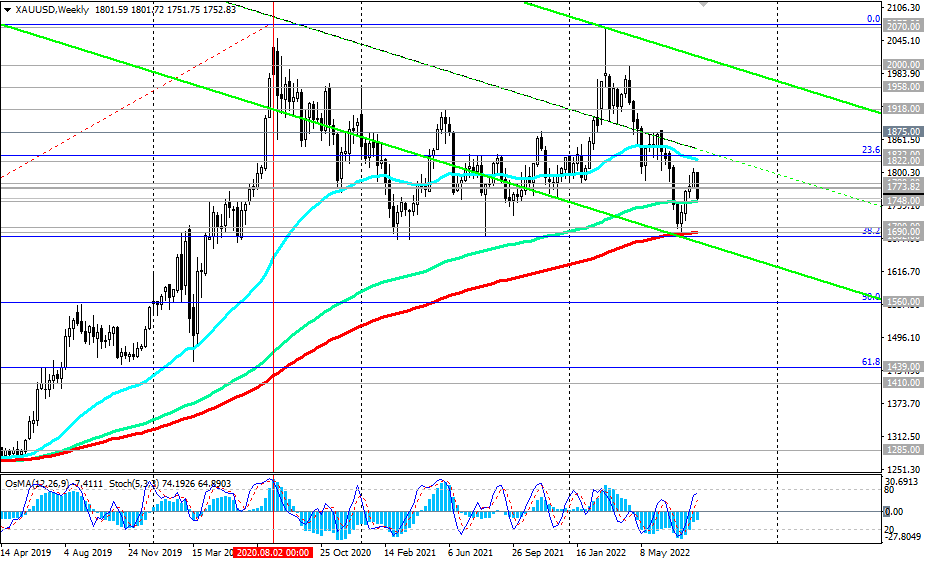 see also