MARKET ANALYSIS - How to identify new opportunities
We finally found a good trading opportunity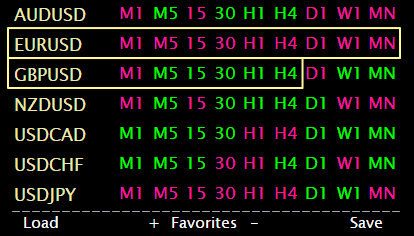 EURUSD is breaking downwards while GBPUSD is pushing upwards.
This provides a great chance for a SELL trade on EURGBP.
So let's see what the currency strength situation tells us about that pair.

The Delta dropped to exactly zero at the London opening and rose amazing fast since then.
So let's have a look at the support and resistance levels on EURGBP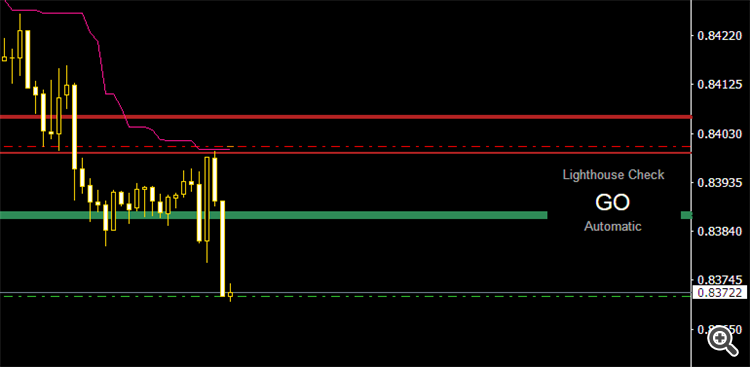 The price fightet with a heavy support level during the past hours but finally broke clearly through it.
This is how all three steps look in one research chart.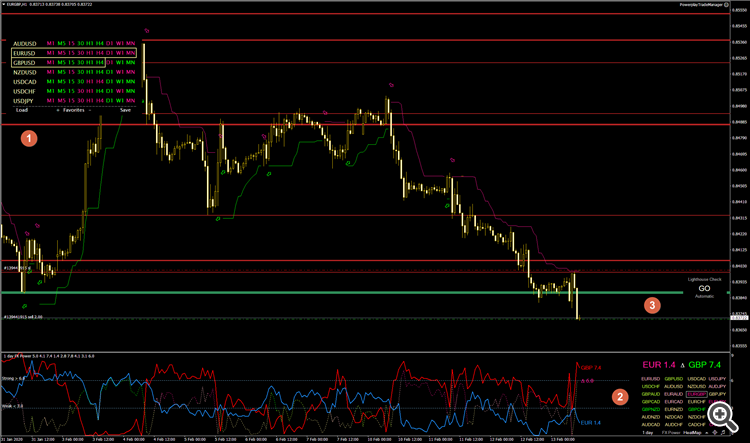 + 43 Pips at 13:41 GMT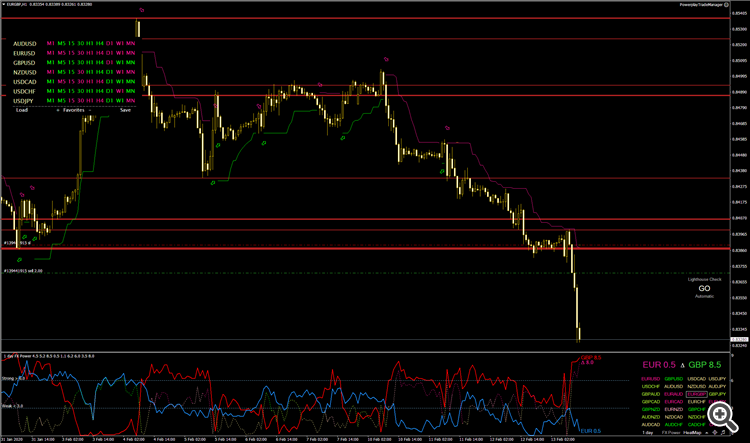 +61 Pips at 16:38 GMT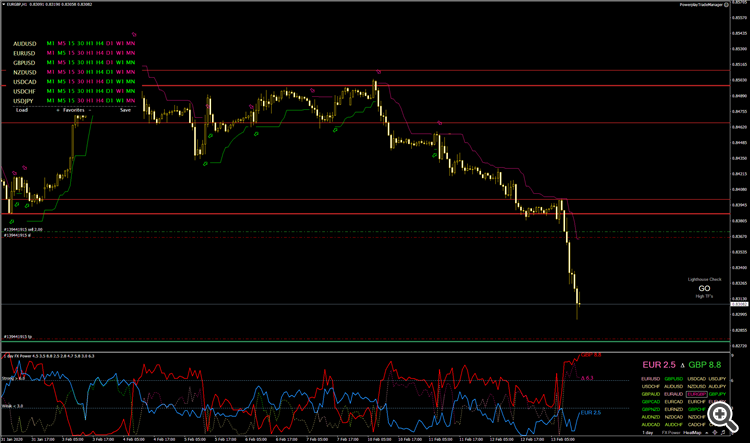 FINAL RESULT +59 Pips at 08:55 GMT
Find the right trading opportunities day by day!
(and learn when to better stay out as well)

Visit https://www.mql5.com/en/blogs/post/677671

Besides the advantage of professional in-depth market analysis provided by my tools,
you'll get access to an exclusive group of skilled and successful traders who are willing
to share their experience and trades with anyone interested.

It takes just two steps to become part of our great and successful community

1. Get your toolset at https://www.mql5.com/en/users/blueball/seller

2. Send proof of your purchase to https://t.me/SteinInvestments
and you'll get your invitation to our amazing group chat

All the best and happy trading
Daniel