The pound continues to remain under pressure also against the backdrop of the crisis that is ripening in the UK government. The Brexit talks resumed last week, and, according to EU officials, Britain's hopes for the progress of negotiations in December are weakening.
Earlier this month, the Bank of England raised interest rates, as the weakening of the pound caused inflation to rise much higher than the target level. Increasing rates usually contributes to the growth of the national currency. Nevertheless, the pound on the contrary declines, as investors believe that the British economy is too weak and will not cope with further rate hikes. Traders are focused on Brexit, believing that the November rate hike by the Bank of England was a "single" event.
To this, it should be added that last week the European Commission lowered its forecast for GDP growth in the UK this year, including, due to a weak increase in investment in the UK economy against the background of Brexit. On Tuesday, the British Parliament began work on bills that should start the country's exit from the EU. One of the signs that the test will be difficult is the problems in the discussion of parliamentarians regarding minor issues, such as a specific date of exit.
At the beginning of today's European session, the GBP/USD is trading at resistance level 1.3175 (EMA200 on the 4-hour chart). In case of consolidation above the resistance levels 1.3175, 1.3210 (the Fibonacci level 23.6% of correction to the decline in the wave, which began in July 2014 near the level of 1.7200), the GBP/USD growth may continue towards the upper part of the range formed between levels 1.3335 (October highs), 1.3020 (EMA200 on the daily chart).
The signal to resume decline will be a breakdown of the short-term support level at 1.3140 (EMA200 on the 1-hour chart).
Breakdown of the key support level 1.3020 will confirm the scenario for the end of the upward correction to the global downtrend of the GBP / USD pair, which began in July 2014.
Support levels: 1.3140, 1.3100, 1.3065, 1.3020, 1.2975, 1.2590, 1.2365, 1.2110, 1.2000
Resistance levels: 1.3175, 1.3210, 1.3300, 1.3335, 1.3440, 1.3500, 1.3630, 1.3760, 1.3970, 1.4100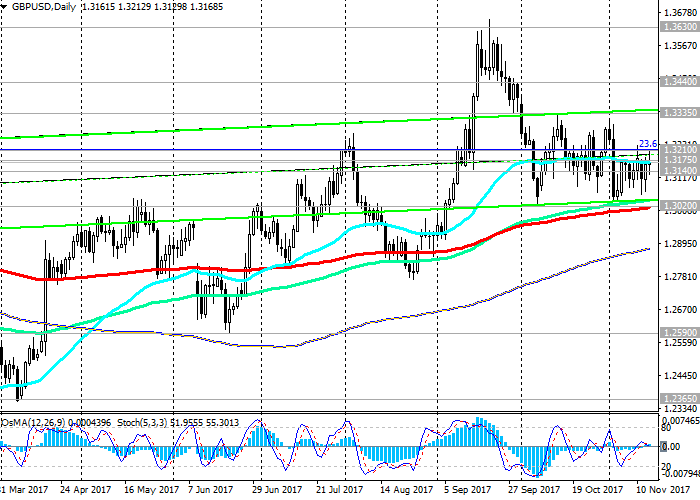 Trading Recommendations
Sell Stop 1.3130. Stop-Loss 1.3220. Take-Profit 1.3100, 1.3065, 1.3020, 1.2975, 1.2590, 1.2365, 1.2110, 1.2000
Buy Stop 1.3220. Stop-Loss 1.3130. Take-Profit 1.3300, 1.3335, 1.3440, 1.3500, 1.3630, 1.3760, 1.3970, 1.4100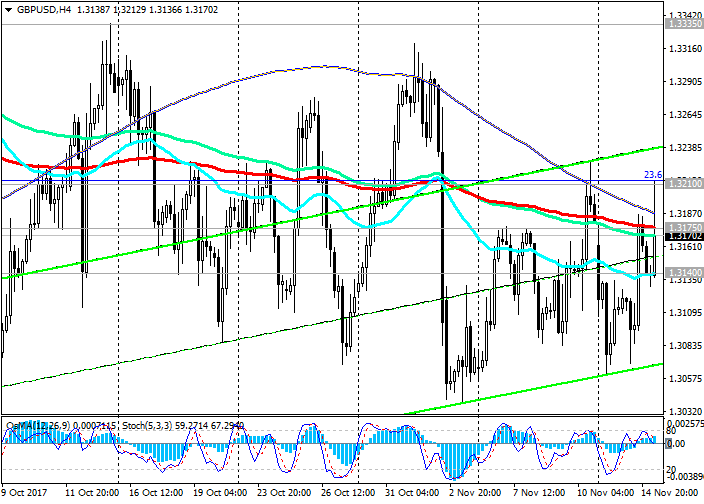 Author signals - https://www.mql5.com/en/signals/author/edayprofit
*)presented material expresses the personal views of the author and is not a direct guide to conduct trading operations.