This post provides an insight into the Currency Club trading system.
The actual strategy is very simple and involves two charts.
The top chart is 30M and uses the Bollinger Band indicator. A combination of CCI Divergences are used to help confirm direction, but not actively used.
The bottom chart is 4H and uses a common indicator called MA In Colour.
So the strategy is as follows, if 4H chart MA line = green then wait for a dip towards the lower Bollinger Band line and buy. Opposite approach for shorts. Exit is when price hits opposite Bollinger Band line.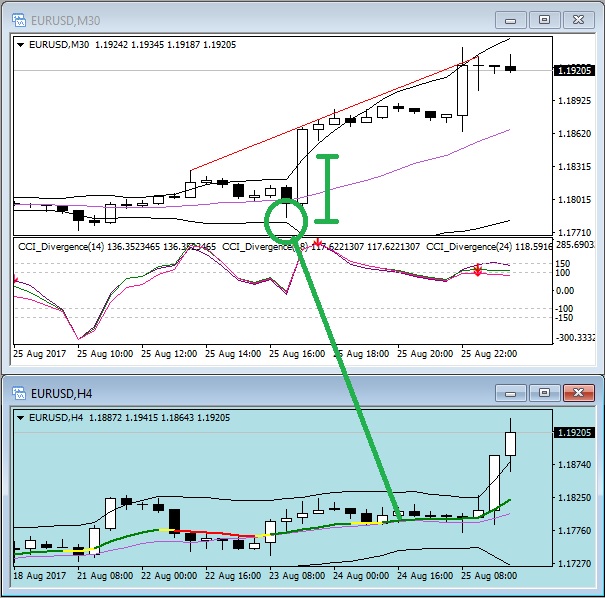 Also, please note that when Currency Club was using this approach the exits in reality were at the central Bollinger Band line or before.
Please note that this approach is no longer applied to Currency Club system, nor is used in Currency Club 2.