European stock market close 24 June 2016

The FTSE has shown a bit of gumption compared to its newly divorced partners. I don't think many would have thought about it only closing down 2.8% on the day, and it finished up on the week to boot. That's a potentially very bullish signal. but it could also be a trap.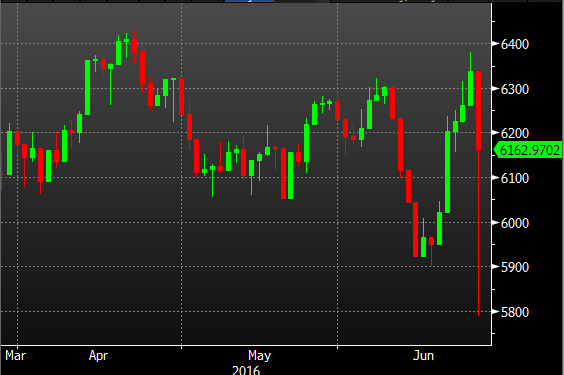 FTSE 100 daily

Bonds show the run to safety though.
I suppose from now on I need to do two closing posts, UK & Europe ;-)