One comment sunk EURUSD down to 1.1263
"Further stimulus is in the pipeline" said the ECB head man, and the euro duly obliged by dropping a quick 30 pips.
Of course, no one is really expecting any further action but the comment has caught some off guard.
We momentarily went through the 55, 200 7 100 H4 ma's but have stabilised back above the latter two.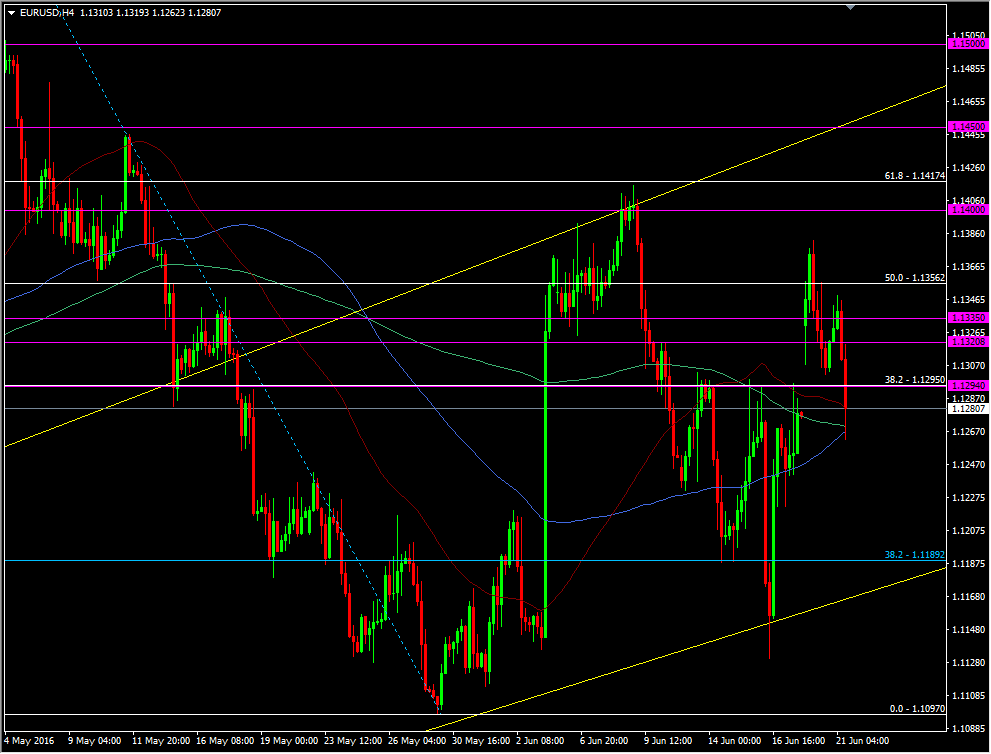 EURUSD H4 chart
Euro traders will be on standby now for further comments or embellishment until he's finished speaking and I see a high chance that when he's done the euro will retrace if he doesn't make further comments along those lines. If Janet doesn't paint a hawkish picture when she rocks up, that's another tick we can put in the EURUSD upside box. If we test and hold this low again I may consider a small long to run into Janet.