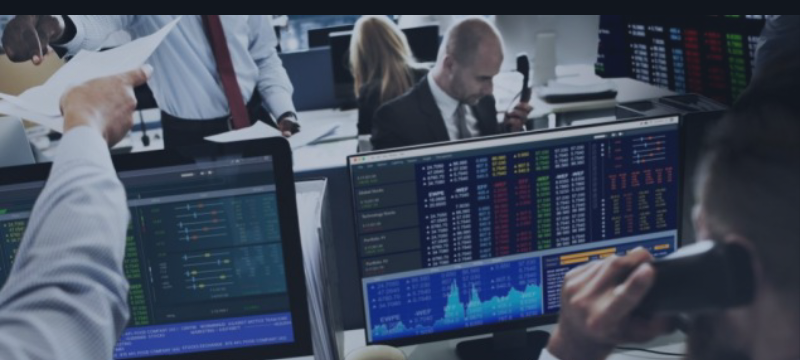 An industry turning over hundreds of millions of dollars, employing thousands of people, is cynically cheating naive would-be investors worldwide via a range of corrupt practices. It is doing terrible harm to its victims, and it risks doing the same to Israel's reputation
..
"Google doesn't make a point of censoring stuff; you can find drugs, you can find steroids, you don't have to go to the Silk Road. Google indexes the Internet and ranks things where it ranks them."
Asked why, if this industry allegedly has so many victims, their voices don't show up higher in Google rankings, Seely says, "the victims aren't as good at promoting what happened to them as the people in the binary options industry are at promoting the stuff they're selling.
The victims aren't all going to each other's pages" — so each victim's page would typically have only a low Google ranking.
Seely, who has been battling to raise public awareness of massive search engine manipulation in the locksmith industry — another area, incidentally, where systemic fraud in the United States, with large-scale Israeli involvement, has caused scandal in recent years — adds, "here's the underlying issue: Is Google safe to use? Or Bing?"
What he's really asking, when it comes to the binary options industry, is whether searching Google will lead a potential investor who fears being defrauded to the independent, credible and accurate information he is seeking. The answer, it would appear, is no.
Search engine optimization and the secret of success
Over the last decade, Israel earned the nickname "start-up" nation for its high-tech prowess. But not many people are aware that the country is also a global leader in online marketing and search engine optimization (SEO), an expertise it acquired in the "shadow industries" of porn, online gambling and binary options, according to TheTime's 2014 report on the Israeli Internet industry. That expertise has plainly been applied by fraudulent binary options firms, whose affiliated sites show up high in Google searches — sending unsuspecting and naive clients their way.
Yoni S., an Israeli high-tech entrepreneur and SEO consultant, explains that without effective SEO, a fraudulent local player remains local, defrauding perhaps a few hundred victims in his vicinity. But with the power of Internet marketing, the scammer's reach can go global.
The Times of Israel sent Google a request for an interview about the manipulation of its search platform by allegedly fraudulent businesses in the binary options industry, but Google did not respond.
What do the police have to say?
The Times of Israel contacted the Israel Police repeatedly to ask them about alleged fraud in the forex and binary options industries. Their answers underlined how law enforcement is struggling to grapple with the soaring, fast-moving challenge of Internet crime.
"If there are investigations going on into fraud, etc., I don't have information on this. If someone has filed a complaint to the police, then let me know," Israel Police spokesman Micky Rosenfeld replied.
A second police spokesperson, Luba Samri, told The Times of Israel, "We got lost in your question. Please focus it more. Who filed a complaint against whom?"
Finally, The Times of Israel called a third spokesperson, Merav Lapidot, and asked her what the police are doing about suspected fraud on a vast scale in the forex and binary options industries in Israel..
"This is something you're claiming. If no one has complained about it, there is no issue. You want us to check every company in Israel and see if by chance they are committing crimes?"
Told that people who worked inside the industry have described widespread potentially fraudulent behavior on the order of hundreds of millions of dollars, affecting tens of thousands of people, Lapidot replied: "But no one has complained. I don't know what happens in every company. That's not our job. You could start a business tomorrow selling jewelry over the Internet. Will the police come to investigate your business?"
To the suggestion that there may be thousands of victims abroad, Lapidot said, "If there is someone who complained, we need to check that specific complaint. We're not going to check a whole issue."
Is it possible that an entire industry, much of it allegedly corrupt, is slipping through the cracks between Shurki's Israel Securities Authority, which doesn't handle crimes hatched in Israel whose victims are abroad, and the police, which won't act unless specific complaints are filed with them?
Zvika Rubins, a PR consultant for the Israel Securities Authority, says the law simply hasn't caught up with the dubious and crooked methods people have devised to make money on the Internet.
"When you talk about bits and bytes, it's not that simple. Was there a crime? Where did it take place? For instance, let's say you have a company and it's incorporated in the British Virgin Islands and its servers are in India and it has a trading room in Israel. Is it an Israeli company? I don't know."
Rubins, who stresses that he is not an expert on criminal law, muses that if someone in Israel commits a crime against someone in, say, France, over the Internet, then it might be the responsibility of the French to open an investigation, trace the crime to Israel, and approach the Israeli police about it.
Yoni S., the SEO expert, is outraged by this approach. "In Israel it's against the law to murder, but if I establish a company in Israel that murders people through the Internet in Malaysia, that's okay?"
Seely sees the problem as extremely serious and growing: "We're becoming a global culture and global economy, and physical borders don't exist on the Internet. It's become easier to scam people all over the world. We have no protections in place to prevent it and it's getting worse."
"It's a jungle out there," says Yoni, referring to the fact that people do all sorts of things on the Internet that would be illegal within their own borders.
"The Internet came in, no one has passed any regulation yet, and now there is an opportunity to make tons of money in the jungle."
A response from inside the industry
Tali Yaron-Eldar, Israel's income tax commissioner from 2002 to 2004, in 2007 founded eTrader, a binary options firm that targets Israelis, along with Shay Ben-Asulin, who also co-founded AnyOption, one of Israel's largest binary options companies with revenues in the tens of millions of dollars. In 2011, Ben-Asulin wasindicted by the United States for securities fraud, and last month he was convicted of fraud by an Israeli court for helping an Israeli credit card company, ICC-CAL, illegally clear billions of shekels of charges from porn, binary options and gambling websites, as well as conceal the number of canceled transactions. For his crimes, Ben-Asulin will do five months of community service and pay a fine of less than $1 million.
In a 2014 interview (Hebrew) with Israel's Channel 10 news, when asked if she was discomfited by the fact of young demobilized soldiers and old pensioners losing all their money trading binary options, Yaron-Eldar responded: "Ask the people who invested and lost their money. All of them knew they were entering something risky."
The Times of Israel contacted Yaron-Eldar to ask her about alleged fraud within the binary options industry.
To the extent that this is true, she said, it applies to unregulated companies.
"The companies with a license are very careful," she says. "AnyOption [a company she is associated with] has a Cypriot license. It is very careful to follow the law. It is being watched all the time."
In Yaron-Eldar's view, and contrary to the opinions of other people interviewed for this article, Cypriot regulation is very tough, on a par with the UK's Financial Conduct Authority (FCA).
Asked about the fact that the Canadian government has included AnyOption on a list of companies illegally soliciting Canadian citizens, Yaron-Eldar replies, "Not that I am aware of."
In fact, Yaron-Eldar insists that AnyOption is not an Israeli company at all.
"AnyOption does not have offices in Tel Aviv. It's a company that operates from Cyprus."
Indeed, a perusal of anyoption.com reveals no references to Israel. Nevertheless, it is no secret that hundreds of employees go to work each day at AnyOption's offices at 38 Habarzel Street in Tel Aviv's Ramat Hachayal neighborhood. How does she explain this discrepancy?
"They're not working for the same company," she says. "They're working for AnyOption Israel, not AnyOption Cyprus. The company they work for is a service provider to the company in Cyprus."
In other words, AnyOption (like many other binary options companies with similar corporate structures) is not in fact an Israeli company, according to Yaron-Eldar's reasoning. This means that it, and many others like it, is subject to Cypriot law and regulation, not Israeli law. Since much of the regulated part of the binary options industry is subject to Cypriot regulation, the honesty or dishonesty of those firms may hinge on the strength and honesty of Cypriot law enforcement.
Where are the victims?
The Times of Israel contacted the FBI to see if anyone had complained about forex or binary options call centers in Israel, but the agency did not respond.
ASIC, the Australian Securities and Investments Commission, replied in an email, "We don't comment on operational matters, this includes confirming or denying if we have received complaints about a particular matter or not."
A French government spokeswoman, however, confirmed that France has been having problems with forex fraud emanating from Israel.
"Yes, there are some cases of fraud, as you say," she said. "Forex is not per se a fraud but it can be used for fraudulent objectives. We have had some cases between France and Israel, and we are in touch with the Israeli authorities about this. There is a very good cooperation between the two countries and the two services on this issue."
Back to Australia
Ariel Marom, the mysteriously disappeared former forex employee who wrote that anguished 2014 letter to the Knesset, warned of the fallout when the extent of the corruption in the binary options industry in Israel is exposed.
"What happens when thousands of Turks, Russians, Spaniards, Italians and French figure out that the scam they fell for was carried out from here, in Israel?" he asked in his letter. "Are our regulators waiting for synagogues to start blowing up all over the world to shut this thing down?"
Dan Guralnek, the Australian immigrant, has drawn his own conclusions. "This amount of dishonesty would never be allowed to exist in Australia," he says. "They would shut down [the industry] overnight."
Guralnek recently became engaged to an Israeli woman. But he hopes to persuade her to move back to Australia with him, in part because of the high cost of living that drove him to work in binary options in the first place, and in part because of the corruption he has encountered.
"Now I see corruption everywhere I look," he says. "Anywhere where there's no light shining on the corruption in this country, it feels like it's growing."
CoursTorah.com, the website of a Francophone synagogue near Tel Aviv's Hamedina Square, has a pageon its website warning against the binary options industry, headlined "Stop the Scam!"
"Many people you know work directly or indirectly for these scam websites," reads the page, warning that binary options and the majority of forex companies operating from Israel are fraudulent. It advises congregants to "run away from these companies!"
And it issues an evidently all too necessary reminder: "Let us remember the eighth commandment, 'Thou shalt not steal.'"
-
-
-
-
End of Discussion