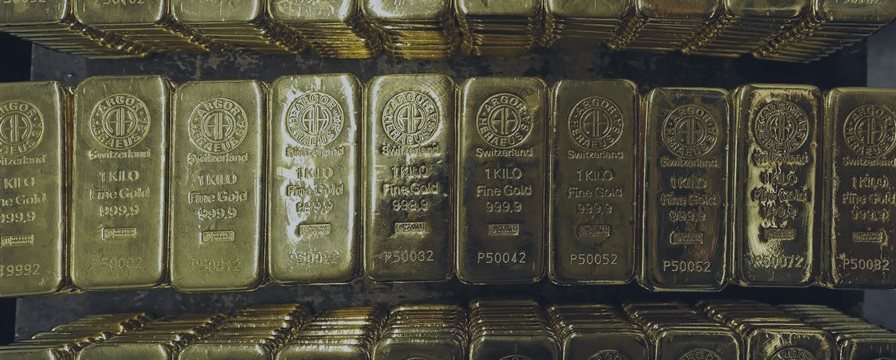 According to TD Securities, gold is to remain under pressure early in 2016 before recovering from the lows. The firm listed a full-year average price forecast of $1,131 an ounce.

With the Fed starting to tighten monetary conditions as early as December, the rising "cost of carry" will likely hit gold and silver further before the environment gets better, TDS says.

"The coming higher real yields, a firming U.S. dollar, along with slumping investor interest in gold ETFs (exchange-traded funds) and spec positioning will likely be important factors helping to pull both metals below recent cyclical lows in early 2016," TDS says.

"Conversely, the strong likelihood that the Fed will be very measured in its removal of monetary accommodation, as the U.S. economy closes the output gap and inflation approaches target, should help lift prices from the lows as we near H2-2016."

The firm lists a first-quarter 2016 forecast of $1,075 an ounce and a fourth-quarter 2016 forecast of $1,200.
Another reason why gold is to remain depressed at the beginning of 2016 is because geopolitical tensions ceased to boost it. Historically, political events drove the metal higher, but it is not the case any more.
RBC Capital Markets, for instance, used the late 1979 Soviet invasion of Afghanistan as an example to remind us that gold prices moved from $475 an ounce to $600. However, the recent Greek debt crisis as well as last week's Paris attacks have had little impact on the price of gold.

"This may be attributed to the significant increase in liquidity and access to physical gold as coins, bars, and ETF products," analysts said.

"As a result, we believe that geopolitical events no longer serve as a near-term driver of the gold price, which appears instead to be overwhelmingly driven by the global macroeconomic backdrop and sentiment."