Early signs of stabilization in drilling
There were 330 oil drilling rigs operating in the US last week. We will get the latest update at the top of the hour.
The numbers fell almost constantly since August 2015 until recently as the number fell to a low of 316 from 675.
In the past month, there have been some signs of a bounce/bottom in a modest climb to 337 two weeks ago before a tick lower to 330 last week.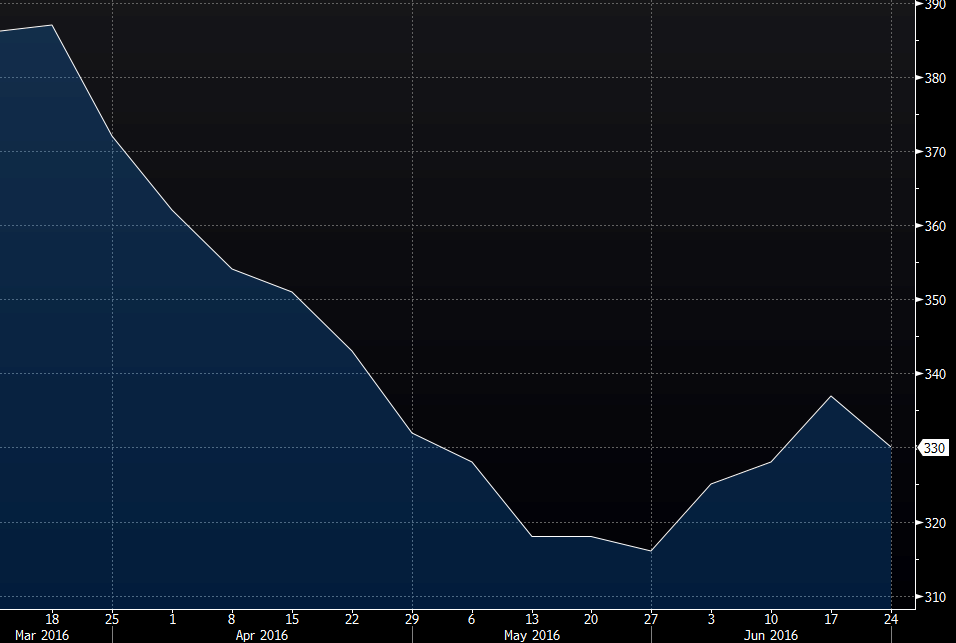 The numbers will hit a quiet market as Wall Street hits the exits ahead of a long weekend.