Übersicht

Bewertungen

Diskussion
Anchored VWAP with no Volume
Anchored VWAP (with no Volume)
Sorry for my English :)
A unique development of one of the most useful VWAP indicators. This product allows you to get away from using the basics of VWAP, namely the volume. Everything is calculated without it. In addition, a convenient system for selecting starting points has been developed - by moving the "starting field" you indicate to the script the area, in which the extremum, from which the calculation will start, should be searched for.
The main advantages of this development:
- convenient system for selecting the starting point of VWAP calculation with a movable rectangular zone moved with the mouse
- VWAP can now be used in markets where no volume data is available - FOREX, Crypto
- availability of adjustable standard deviation zones. You want 1.79 instead of sigma 2 - you can do it
- A completely unique modification of VWAP is the "Flexibility" parameter. Check it out in the screenshots
- calculation from extremes, which makes VWAP as accurate as possible
The input parameters of the product are elementary.
- indicator number. If you want to put several VWAPs on the chart, each one must have its own number.
- color selection
- control field dimensions
- the prices that will participate in the calculation. There are both standard median and extremes, which I recommend to pay special attention to
- Enable the "Flexibility" parameter
- Enable/disable calculation using volume
- Enable/disable sigma display and manually adjust their values
Käufer dieses Produkts erwarben auch
Weitere Produkte dieses Autors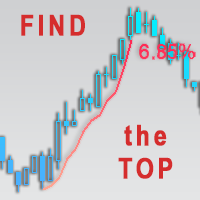 TrendMeasurer indicator manual
Anton Polkovnikov
TrendMeasurer indicator manual / TMi manual The indicator is designed to help the user to find the end point of a strong trending price movement. Important - END. Not start. How the indicator works The first price impulse and its subsequent pullback form a certain "critical mass" which acts as "fuel" for further price movement. The production of this fuel indicates the potential end of the trend. Both volume and indicator calculated in a certain way from price data can be the fuel. The amount
30 USD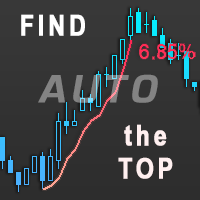 TrendMeasurer indicator
Anton Polkovnikov
rendMeasurer indicator / TMi The indicator is designed to help the user to find the end point of a strong trending price movement. Important - END. Not start. How the indicator works The first price impulse and its subsequent pullback form a certain "critical mass" which acts as "fuel" for further price movement. The production of this fuel indicates the potential end of the trend. Both volume and indicator calculated in a certain way from price data can be the fuel. The amount of "fuel" can b
100 USD