Información general

Comentarios (1)

Discusión (2)
Galaxy Break EA
Live Signal:https://www.mql5.com/zh/signals/834034
the ea use special way to identity the position
the ea is a professional trading robot that has been in development for many years.
It uses very advanced exit-algorithms and has a build in spread-filter and slippage-control algorithms.
It is fully customisable to suit the client's needs and offers many setup possibilities.
Of course there are also recommended settings which will be available in the comments-pages.
Indicator download link:https://www.mql5.com/zh/market/product/61551?source=Site+Profile+Seller#!tab=comments&comment=20505240
Setting download link: https://www.mql5.com/zh/market/product/61551?source=Site+Profile+Seller#!tab=comments&comment=20505240
Symbol:EURUSD GBPUSD USDJPY XAUUSD
Timeframe:H1
Los compradores de este producto también adquieren
Otros productos de este autor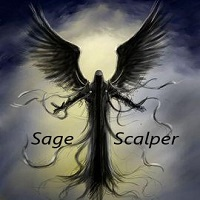 Sage Scalper
Jun Jie Han
The EA is a utimiate auto expert advisor! the EA have a untique TP and  Sl algorithm! Not Martingale! Not GRID!  All orders are opened with a strictly fixed Stop Loss defalut settings are suitable to all of symbol ,which manifests the steady strategy Timeframe: 15minute Recommend Symbol : GBPCAD GBPCHF AUDCAD CHFJPY  EURAUD  NZDCAD EURCHF minimum desposit :100 Usd Parameter  Introduction Order_Magic :the order's magic number Order_Comment :the order's magic number Order_Maxspread:the order's m
99 USD