Información general

Comentarios

Discusión

Novedades
Swing Point Volume
Swing Point Volume, the indicator that signals weakness and strength at the tops and bottoms.
Information provided;
- Swing on customized ticks.
- Volume and points in each balance sheet.
- Percentage of Displacement.
- Sound alert option on top and bottom breaks.
- Volume in ticks and Real Volume.
- Volume HL (extreme) or (opening and closing)
- Customized volume shapes.
Los compradores de este producto también adquieren
Otros productos de este autor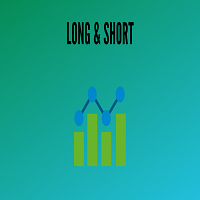 Long Short
Thalles Nascimento De Carvalho
Long & Short Indicator, tracks the movements of assets that have positive or negative correlation allowing to explore displacement in advance. - High Hit Rate With Real Time Information. - More Safe Entries in Operations. - Facilitates Short and Long Term Reading. - Option to trigger alert for the Levels. Information for Ea Buffer Symbol 1ª = 0 ;  Buffer Symbol 2ª = 2 ; * Free version only EURUSD! 
FREE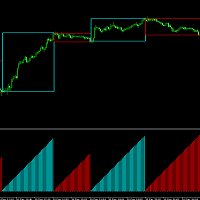 Box Weis Wave
Thalles Nascimento De Carvalho
Box Weis Wave, Indicator shows the volume waves with a plot of the swing corresponding to the wave in the sub-window There are possibilities to explore 5 ways when creating the balance sheets (totalVol, length, width, barDVol, lengthDVol). Information provided: - Swing on customized ticks; - History limit for display; - Volume in ticks and Real Volume; - 5 forms of swing. * The Swing Point Volume indicator can be purchased at this link: https://www.mql5.com/pt/market/product/5
50 USD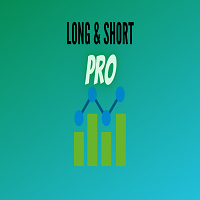 Long Short Pro
Thalles Nascimento De Carvalho
Long & Short Indicator, tracks the movements of assets that have positive or negative correlation allowing to explore displacement in advance. - High Hit Rate With Real Time Information. - More Safe Entries in Operations. - Facilitates Short and Long Term Reading. - Option to trigger alert for the Levels. Information for Ea Buffer Symbol 1ª = 0 ;  Buffer Symbol 2ª = 2 ;
50 USD
ver. 2.1
- Adjust text distance
- Log cleaning