Übersicht

Bewertungen

Diskussion
Universal HTF Indicator
This utility is a universal meta-indicator that enables you to use any other indicator calculated over the higher timeframe (HTF) data. Now you may find precise entries and exits on working timeframe with no need of switching to a higher timeframe.
You no longer need to purchase HTF version of you favorite indicators.
Indicator parameters:
inp_ind_name - name of the indicator that should be calculated on the selected timeframe. You can choose from:

the list of built-in indicators (e.g. MA for Moving Average or BANDS for Bolinger Bands)
or input a file name of any custom indicator without *.ex5 file extension. E.g. "Jurik Moving Average" or "Downloads/donchian_channel"

ind_tf - a timeframe that should be used for indicator calculation
ind_params - a comma separated line of indicator parameters in the sequence they are listed in the indicator settings dialog. E.g. 20,0,MODE_EMA,PRICE_CLOSE for Moving average. You may keep this parameter empty to use default values. NB: you must set all the parameters in case you want to set only one or few.
ind_shift - indicator values shift measured in the number of bars on the selected higher timeframe. It is set to 1 by default as many indicators are calculated on the PRICE_CLOSE values which are not finalized till the end of the period on the higher timeframe.
ind_repaint_bars - number of bars that should be repainted on every price change. Some indicators you use might be repainting once, so you may consider to set the number of bars to a corresponding value.
ind_preset - preset filename relative to MQL5\Files\HTF_presets folder. Preset file contains information about indicator styles, so you may not only see indicator values, but also colorize it as you need. Default presets can be downloaded here. By default we provide preset files only for most common indicators, so you may face issue with using your favorite indicator. In this case, don't hesitate to send me a message with your indicator attached, so I can prepare preset file for you at no cost.
Limitations:
This utility is made as an indicator, but it does not show any entry/exit signals itself, it only shows the data from selected indicator calculated on a higher timeframe.




Universal HTF indicator

only works with indicators which are drawn based on buffer values. This covers most of the indicator types: lines, histograms, arrows and dots and etc. However, it will not work with indicators which draw objects (lines, rays, arrows, rectangles, etc) on the chart or show numbers only. Try demo version before you buy.

Some indicators may shift their values to the future bars/dates (e.g. Ichimoku, Gator, etc). This "future" values are not available for

Universal HTF indicator and will not be displayed.

This version only works with indicator which are drawn in a chart window. You may need another version of Universal HTF indicator for oscillators and other indicators which are drawn in a separate window.
Käufer dieses Produkts erwarben auch
Weitere Produkte dieses Autors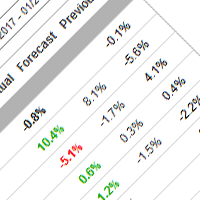 Economic news calendar loader
Mikhail Voronkov
This script downloads economic news data, required for  Economic news calendar with history  indicator. It downloads data from fxstreet.com to Common folder of MT5 in CSV format. How to use it: Add http://calendar.fxstreet.com/eventdate/ to Allowed URLs section in MT5 settings Download and Install script and indicator from mql5.com Open chart with required currency pair Find script in Navigator panel and drag&drop it to the chart. Find corresponding indicator and drag&drop it to the chart. Econo
FREE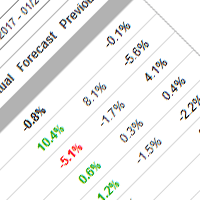 Economic news calendar with history
Mikhail Voronkov
This indicator displays future and historical economic events (news) on chart for currencies. Data is taken from fxstreet.com. It allows you to trade on news or close/hedge your positions before news. Download economic calendar data before using this indicator. Use  Economic news calendar loader  for that. Main features: History of economic news since 2001 Alert notifications in terminal, push notifications to your mobile phone or email notifications at customisable time prior to news release EA
30 USD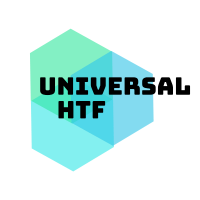 Universal HTF indicator in a separate window
Mikhail Voronkov
This utility is a universal meta-indicator that enables you to use any other indicator calculated over the higher timeframe (HTF) data. Now you may find precise entries and exits on working timeframe with no need of switching to a higher timeframe. You no longer need to purchase HTF version of you favorite indicators. Indicator parameters: inp_ind_name   - name of the indicator that should be calculated on the selected timeframe. You can choose from: the list of   built-in indicators  (e.g. M
50 USD