Visão global

Comentários

Discussão (1)

O que há de novo
Adder
Increase the lot size of the signal you have subscribed
When you are using trade copy service, you will have the option to trade more lot sizes with this EA. For example, if the signal provider is trading micro lots, you will be able to add increased lot sizes in the next tick after receiving the trade signal.
Parameter description:
Enabled : Enable/Disable EA
EA magic number : EA Magic number
New lot size to trade : Percentage from the providers lot size. This lot size will be used to open a new position.
EA to exclude : If you have another EA, you can enter it's magic number in this field so Adder EA (this EA) will neglect orders opened by that EA
Slippage : Order slippage
Note : This EA will not trade itself unless a new position is opened manually or by the signal service. Test it before using in real accounts and if you need to know something more just let me know. Any suggestion will be admired.
Note: If you are closing orders manually before the provider, then close the first order (Order opened by the signal) first. Otherwise the EA will open a new order.
Os compradores deste produto também adquirem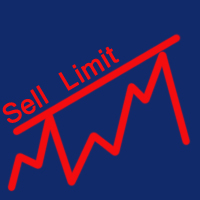 Trade With Trend Lines
Supun Sameera Manasinghe
Trend Line Trader Now, eliminate most of the emotional factors from trading with trend line trader. You can set dynamic sell limits and buy limits with this EA. Please read the description carefully. Parameters: SLMT: SELL LIMIT behavior BLMT: BUY LIMIT behavior BSL  : STOP LOSS for buy orders SSL  : STOP LOSS for sell orders BTP : TAKE PROFIT for Buy orders STP : TAKE PROFIT for sell orders RC    : Risk capital to calculate the lot size FL    : Fixed lots for trading ID : ID assigned by the EA
FREE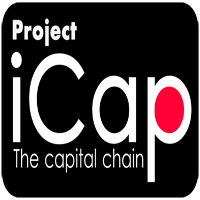 ICap
Supun Sameera Manasinghe
Project iCap This EA can act in 3 different ways View Live Account results of this EA 1. Fully auto trader Once you set "Self Start" parameter to "On", the EA will auto start trading without human intervention. As a regular EA. For this EA to open trades, it uses a trend following mechanism. You can run this EA in 1 minute time frame and the EA is stable even during the times of news releases. EA will trade only upon candle closing. Not with tick data. Note : This EA is using Grid and Marti
FREE
Stop loss and Take profit orders are matched with the signal correctly.
With version 1.1:
Order closing function error rectified. Now each order is closed separately when the provider closes the order.